How to Clean a Lawn Mower or Snow Blower Engine
---
---
Grass and other debris may hardly seem like a critical repair issue for your small engine. Once it accumulates in between engine parts, it can cause engines to overheat, difficulty controlling engine speed or even lead to a temporary loss of power or even permanent engine damage.

Finding Debris & Cleaning an Engine
How to Degrease a Lawn Mower or Snow Blower Engine
You should inspect the blower housing and muffler area for debris every time you use your lawn mower, snow blower or outdoor power equipment, as well as at the beginning of the season. When in storage, rodents will build nests in and around the engine. Conduct a more thorough cleaning at the end of each season or every 25 hours of use. Do this more often if operating in tall or wet grass.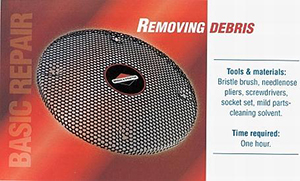 1. Start by disconnecting the spark plug lead and securing it away from the spark plug.
2. Remove shroud or engine screen, if equipped, and snap off the plastic blower housing. If the housing is metal, you will need to remove a set of screws or bolts. On some models, removing the screws requires a star-shaped screwdriver or socket. A complete set of common sizes is available at hardware stores.
3. Clean the cooling fins, the inside of the blower housing and the flywheel fins, using a small bristle brush. Scrape dirt away gently, using a putty knife or bristle brush, taking care not to damage the housing or flywheel. To loosen stubborn grit, apply a light solvent to the brush.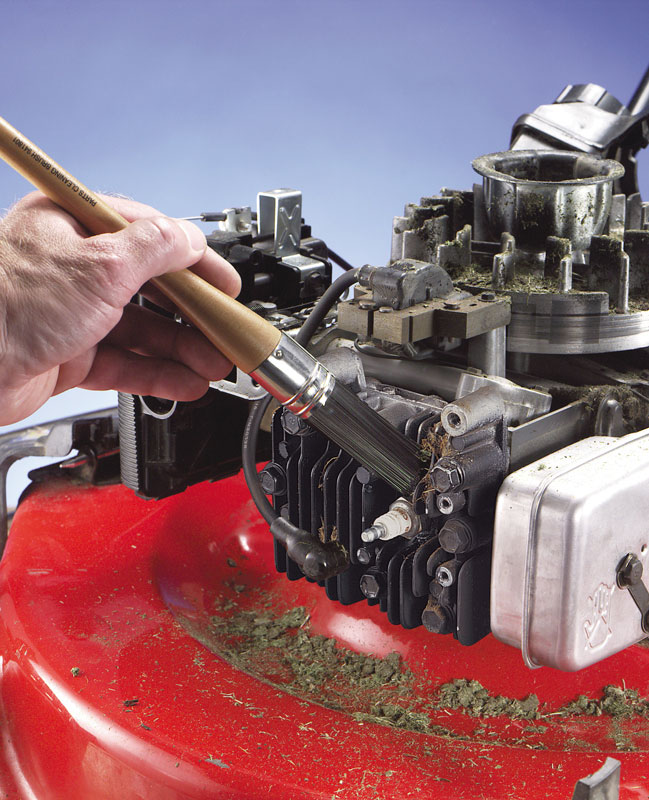 4 . Dirt and debris on the flywheel cutting screen can lessen the engine's ability to cool itself. Clean the screen thoroughly with a brush.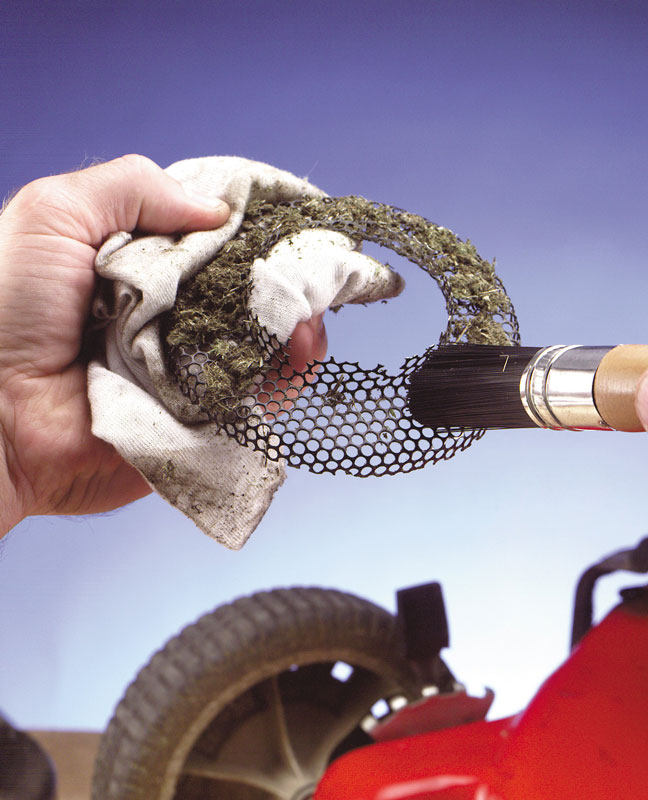 5. Remove all debris by hand or with the knife and brush. Avoid using compressed air, which can force debris into less accessible engine parts.
6. Remove any debris from governor linkages, including the pneumatic governor vane, if so equipped. Then, make certain linkages are moving freely, using a light solvent to loosen remaining dirt and debris.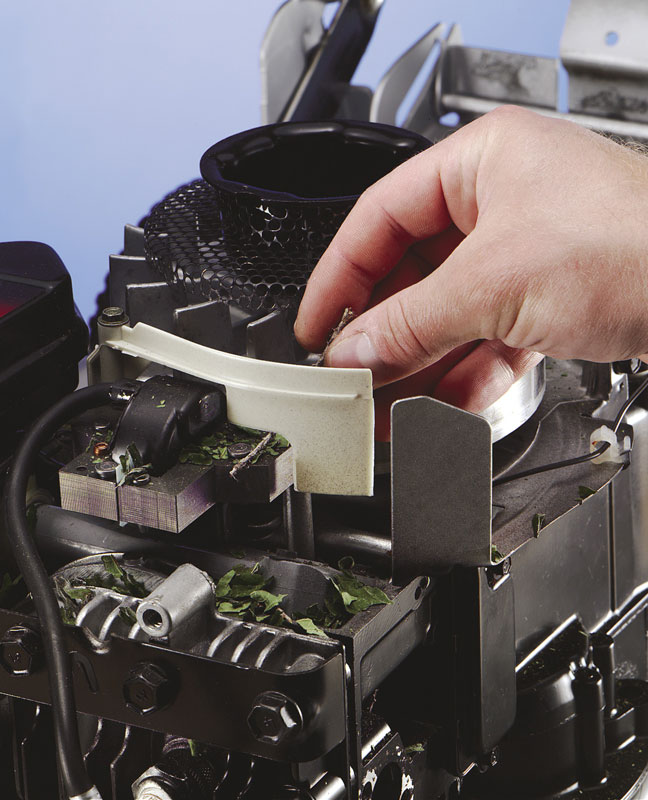 7. Check for debris around the brake assembly. Make sure the brake cable and linkage move freely.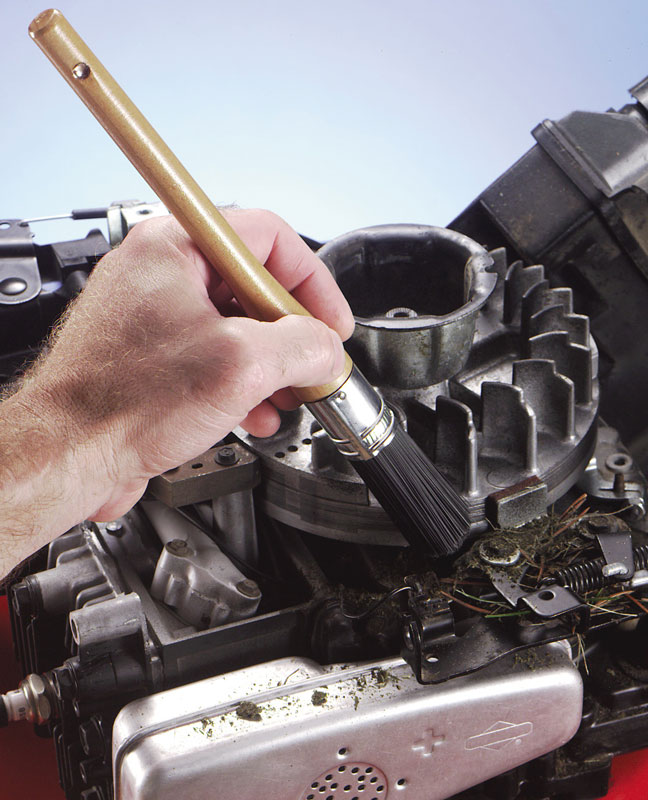 8. Reattach the blower housing.

1. With your equipment in a well-ventilated area and the engine off, spray a degreasing agent, such as Briggs & Stratton Heavy-Duty Degreaser, liberally on greasy and dirt-encrusted surfaces.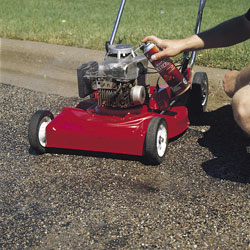 2. Wait 15 minutes to allow grease and dirt to break down.
3. Wipe away the residue with a clean cloth.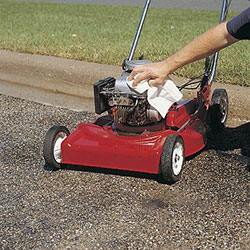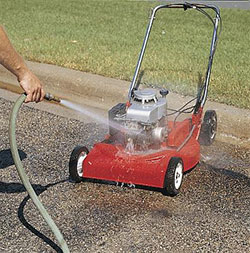 ---