Power Partners Newsletter
United Kingdom & Ireland - Autumn 2017
---
Briggs & Stratton UK has been exhibiting at Saltex for more than 15 years. The annual event is an ideal opportunity for us to showcase the very latest technology we have to offer, meet our customers and most importantly, our dealers.
This year's event was packed with innovation, demonstrations and plenty more. The Briggs & Stratton stand was split into two to effectively highlight the domestic engine range for walk behind mowers, including the new 575iS which will be present on end products in the 2018 season. This new engine opens the innovative InStart range (675iS, 775iS and 875iS), our easiest starting engines ever.
The second part of the stand featured the Vanguard range including the M61 EFI, a large hardworking engine for commercial landscape applications featuring Oil Guard. This new system is the first of its kind in the commercial market, offering extended oil maintenance intervals alongside increased ease of oil changes.
Thank you to all Briggs & Stratton dealers who made it to the show and came along to see the team, we hope you found it useful. If you would like any information regarding any of the engines or parts and accessories displayed at the show please contact your area sales manager directly.
The next show will be the Executive Hire Show, 7th – 8th February 2018 at the Ricoh Arena. Keep an eye out for updates in the new year.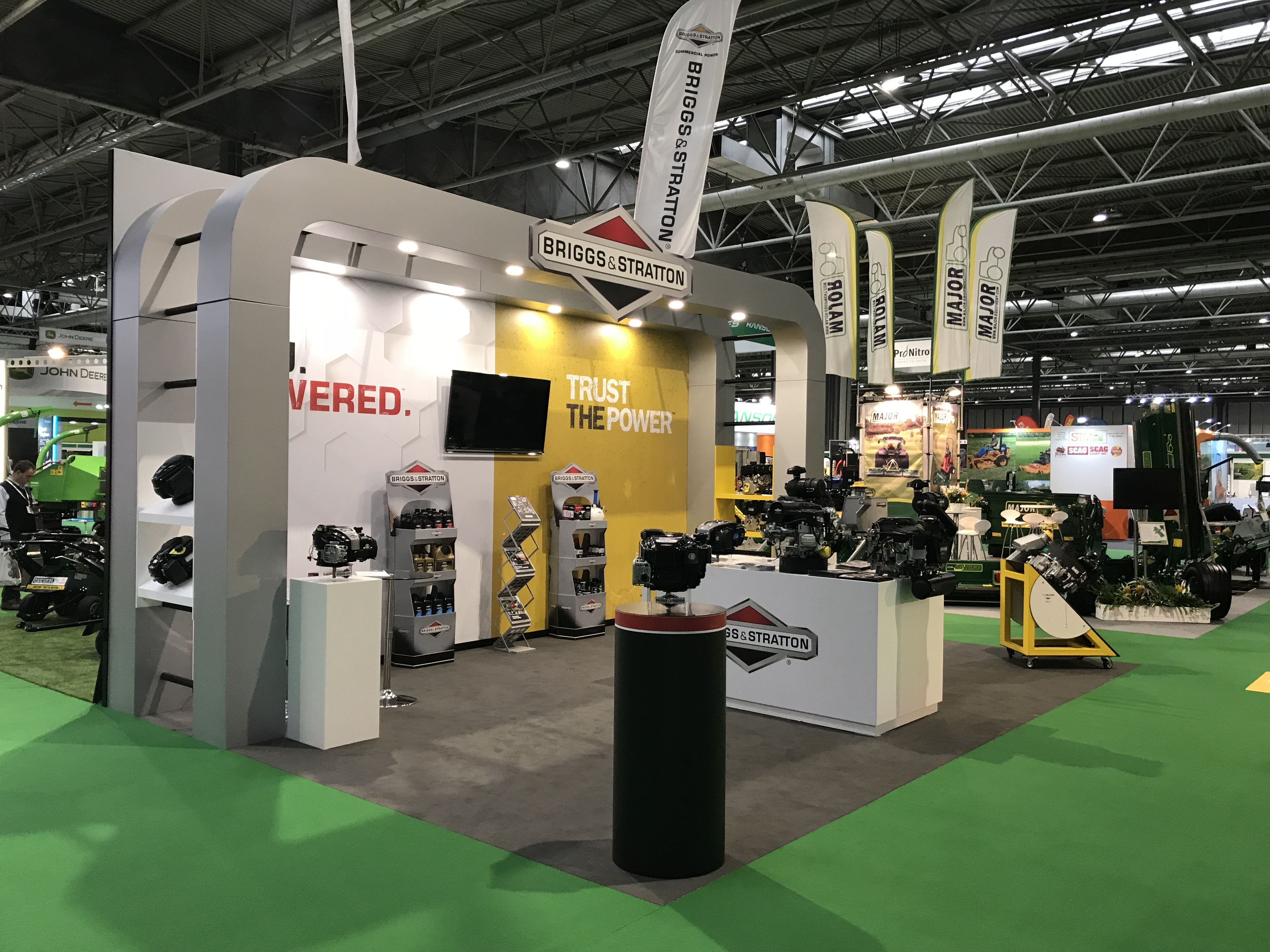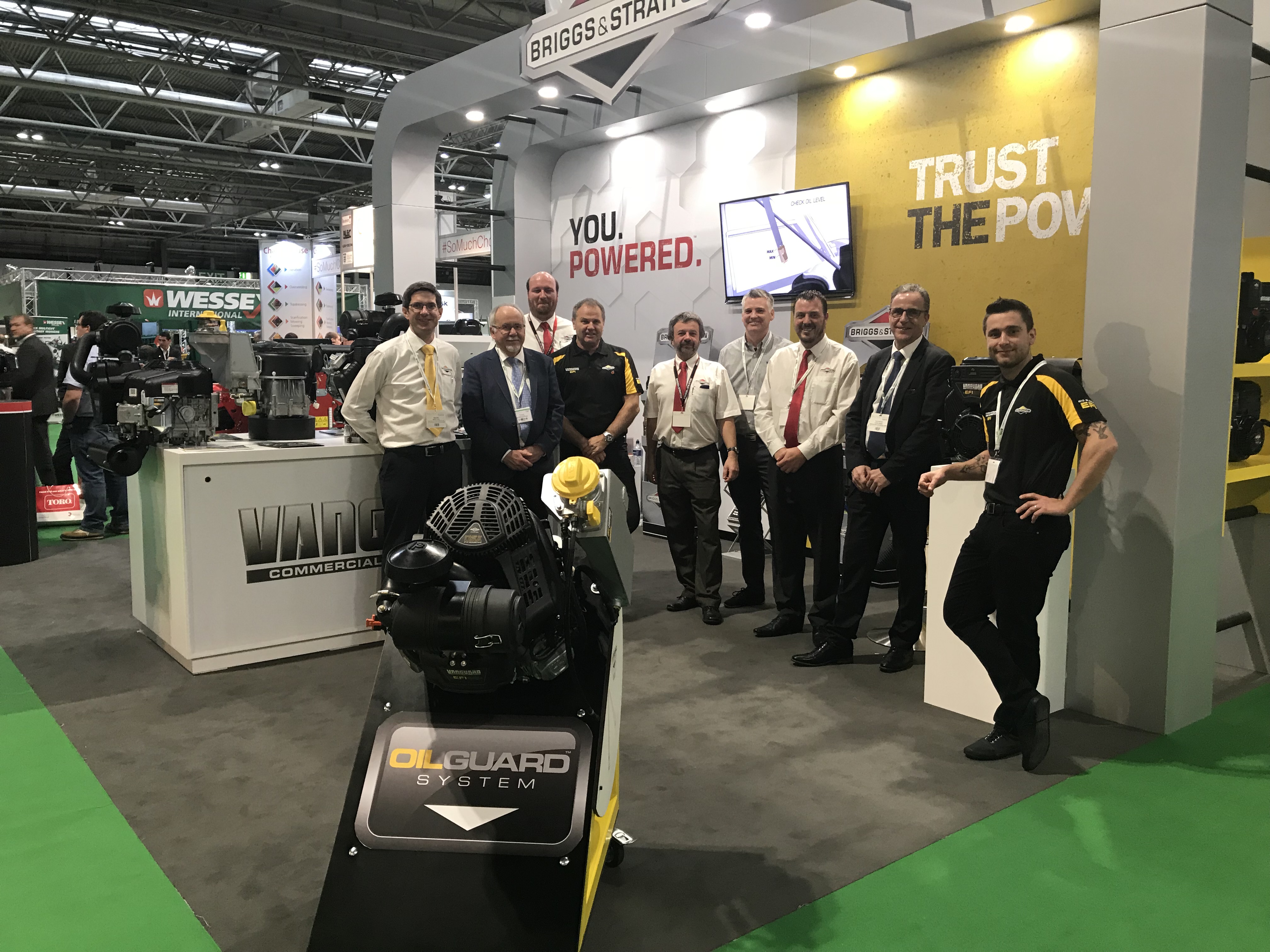 ---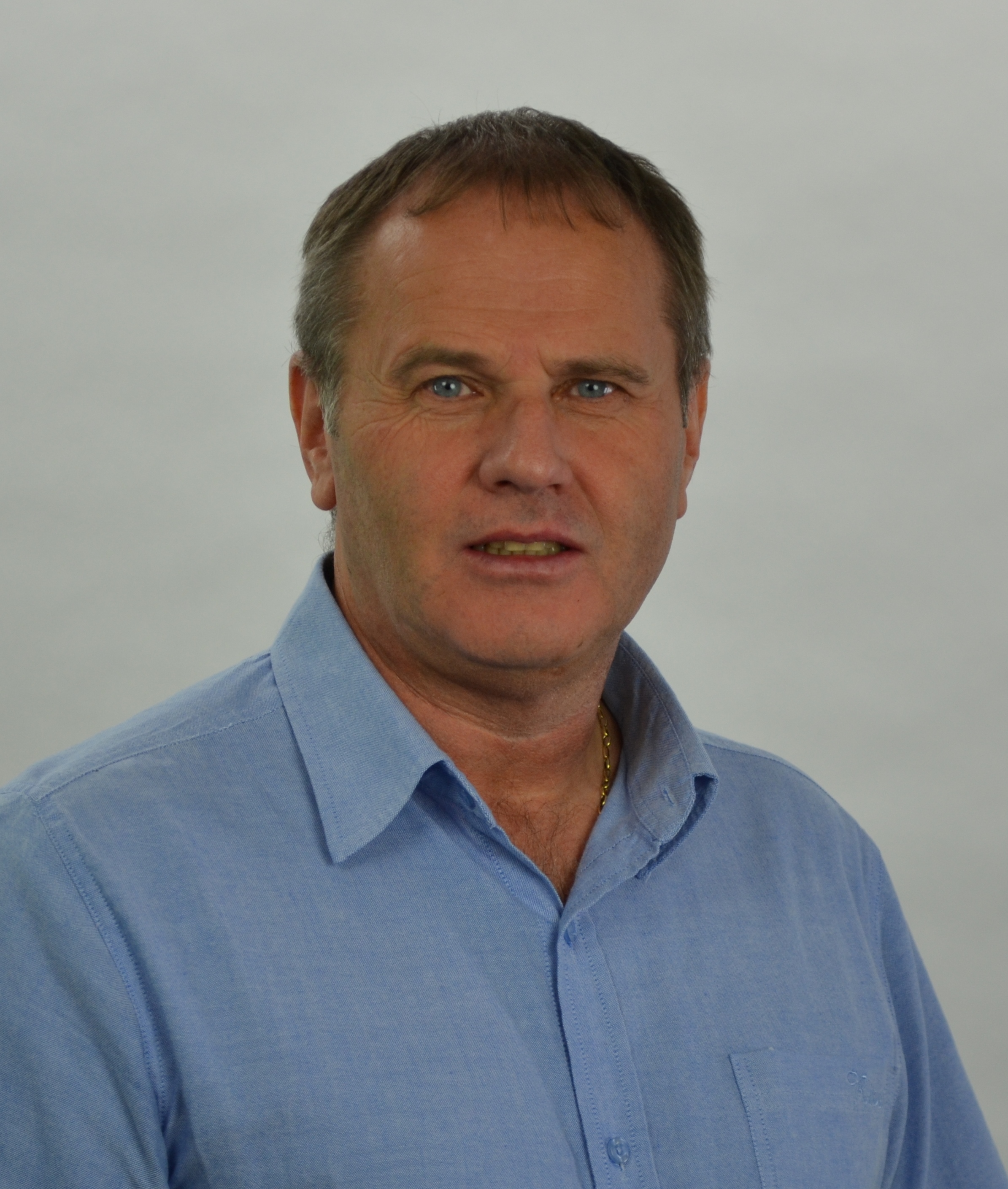 Technical support is one of the key services Briggs & Stratton UK provides; ensuring the dealer network has the most up to date information and training in order to equip dealers with the knowledge and skills they need to succeed.
Barry Goodchild has recently been promoted to Director of Technical Service EMEA and has a key focus for his role – to provide the best possible support to the dealer network.
Speaking about his new role, Barry said: "My job is to provide guidelines for technical support to our network of regional technical service managers who work closely with our authorised dealers to deliver the latest updates and support.
"We want to make the dealer experience as smooth as possible, from communication through to resources, including our hands-on training and our digital platform the PowerPortal, which stores vital product and technical information. We have recently taken on a web analyst who is working on making changes to the PowerPortal to improve the user experience.
"As a petrol engine manufacturer, one of the biggest challenges we face is emissions regulations. We are constantly working to produce cleaner, greener engines and in some cases this means switching to technologies associated with the automotive world, using technologies such as fuel injection. It is imperative that we communicate these changes to dealers and provide support to enable them to effectively highlight the benefits to their customers."
Barry Goodchild has been part of the Briggs & Stratton team for 19 years and began his career as an area sales and service manager. His keen interest in developing the technical side of the business has provided him with a solid foundation for his new position.
To get in touch with Barry directly contact goodchild.barry@basco.com.
---
There will be two training options available over a number of dates. The first is a three and half day Training School which aims to give attendees hands-on experience in several areas including engine theory, carburation, engine electrics, failure analysis and diagnostics, plus training in using our digital asset: the PowerPortal.
The course is priced at £280 + VAT and includes breakfast and lunch along with three nights accommodation.
The Master Service Technician School will also return. This five day course will cover a wide variety of subjects including engine theory, warranty, failure analysis, complex diagnostics, engine repowering, fuel systems, electrical systems and product training for generators and pressure washers. This is an exam-based course and at the end of each day delegates will take an online MST test. If all tests are passed, the delegate will become a Briggs & Stratton Master Service Technician. The course is priced at £450 + VAT and includes five nights accommodation and lunch and breakfast.
Click here for more information and to see the course dates. Alternatively, log into the PowerPortal where you can find the details on the homepage.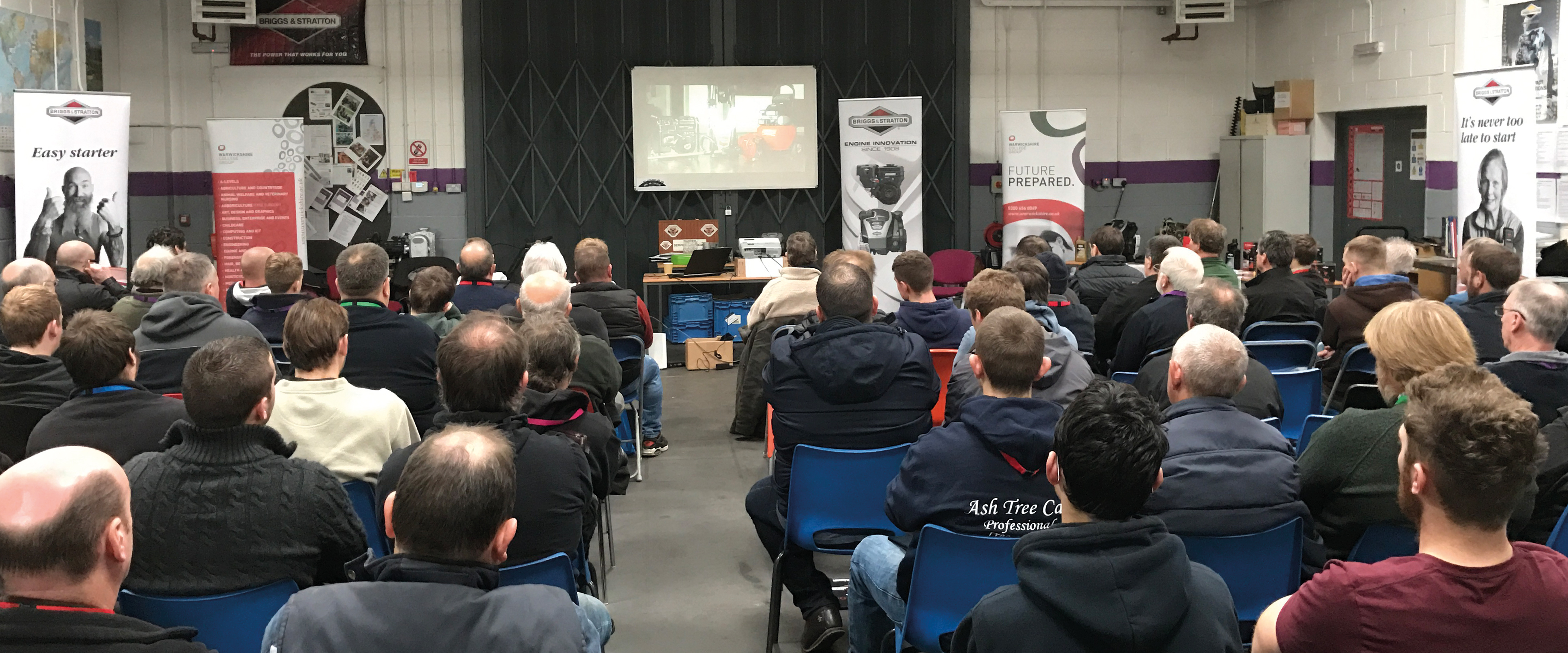 ---
The Basic Tool Kit includes all of the essential tools dealers need to carry out everyday tasks. Focussed on diagnostics, the 11-piece kit includes the following items:
19070 Piston Ring Compressor (5HP & Below)
19368 Tester – Ignition
19433 Flywheel Holder
19480 Tang Bender
19545 Leakdown Tester with Case
19598 Digital Tach & Hourmeter
19619 Flywheel Puller
19620 Fuel Line Removal Tool
795161 Alcohol Fuel Tester
CE5121 Air Gap Gauge .010" (.254mm)
MS-4185 Master Parts Catalogue
The kit can be purchased as a set for £231 + VAT or each of the tools can be ordered separately. Contact your Briggs & Stratton area sales manager or your distributor to purchase.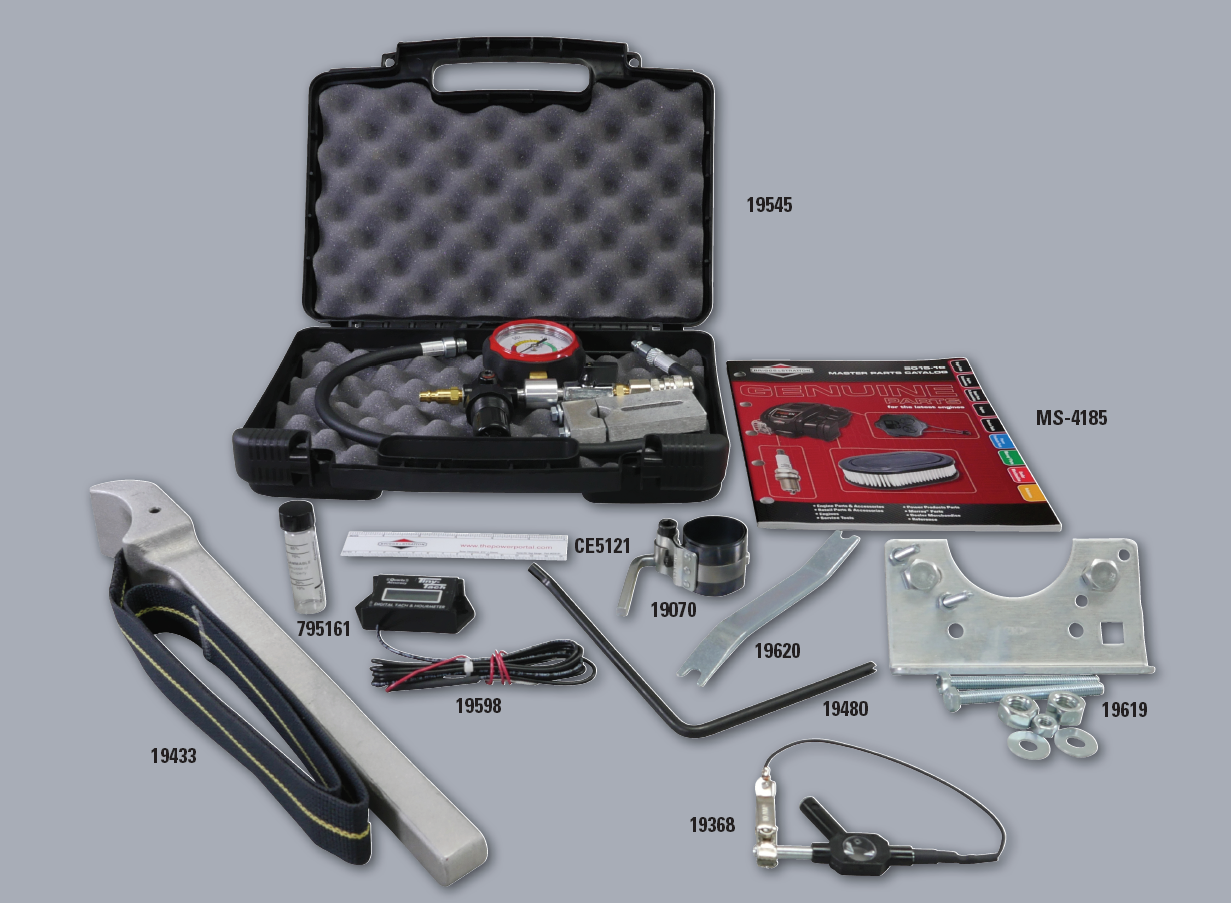 ---