What variable valve timing is best for my small engine?
---
---
When performing snow blower or lawn mower maintenance, you may find that the timing on your small engine is off, causing your outdoor power equipment to not function at full capacity.
Timing refers to the ignition and the process by which the spark plugs fire, creating a spark in the small engine combustion chamber. The spark should fire when the maximum air-fuel mixture is in the chamber, providing the most power for your fuel. The timing must be at the correct setting for your lawn mower or snow blower to perform at top level, affecting the speed and efficiency at which the engine fires.
It's possible to adjust your engine's timing with a timing light and a set of wrenches, tools available at any auto or lawn mower parts store.
Engine Valve Timing & Camshaft Synchronizer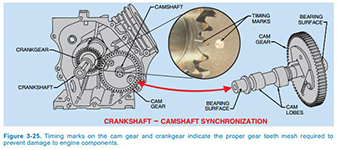 It is important that the marks match, EXACTLY. One mark will be on the top of a tooth on the gear, the corresponding mark will be found on the bottom of a tooth on the other gear.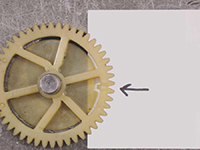 When performing the valve timing, it is unnecessary to be concerned with piston position (it will NOT normally be at TDC when doing this).
For more details regarding your small engine specifications and technical servicing information is in the Briggs and Stratton Repair Manual. The correct Repair Manual for your model engine is often listed in your engine's Illustrated Parts List or found through your local Briggs and Stratton Dealer.
If you're unable to locate your model number to review your manual please visit our Identify Your Small Engine Model Number page for help getting started.
---