---
A revolution in mower design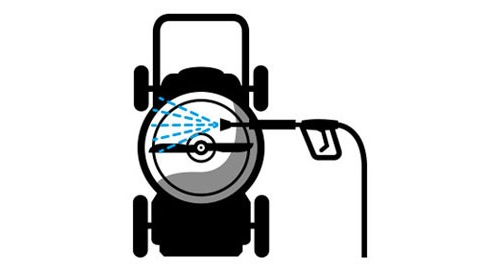 Easy to clean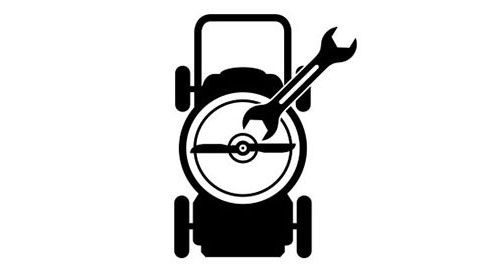 Easy to maintain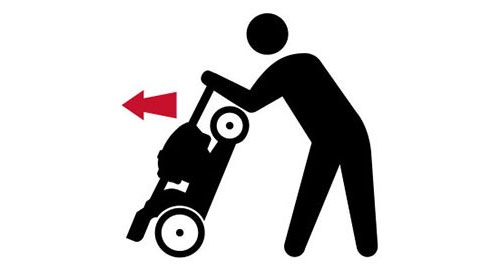 Easy to move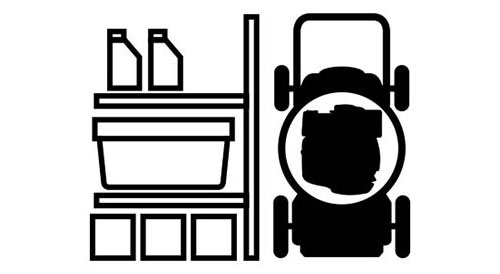 Easy to store
---
Space Saving Innovation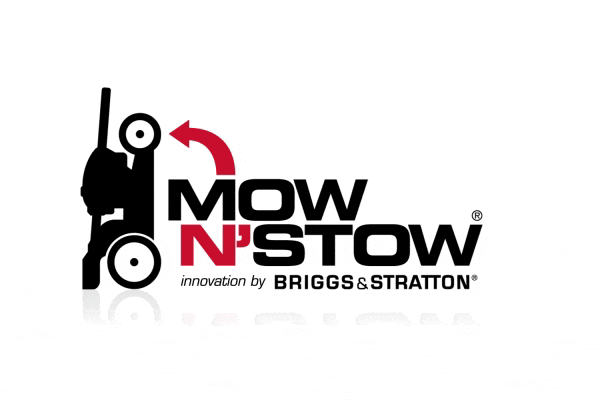 Not enough space in your garage or garden shed for storing your lawn mower? Then we have something perfect for you: the breakthrough Mow N'Stow technology! Lawn mowers with Mow N'Stow are easy to store and easy to clean, while saving precious storage space.
With Mow N'Stow you can store your mower vertically, without causing damage to your mower engine. Vertical storing reduces the storage footprint of your lawn mower by up to 70%! Plus, it also provides easier access to clean under the deck and service the blade.
With a quick release handle, advanced engine design, and easy blade access for superior cleaning, Mow N'Stow is a revolution in mower design.