How to Learn to Repair Small Engines
---
---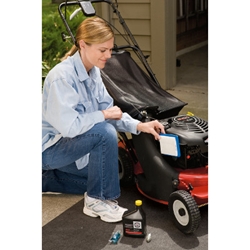 Learning to repair your own small engine is easier than you might think. There are many easy fixes and regular maintenance steps to take that will keep your lawn mower and other outdoor power equipment running for years to come. For bigger projects, you can always turn to a local small engine dealer for professional help, and always remember to consult your operator's manual before taking any steps to repair your engine.
Getting Started
For those new to small engine repair, the best resource is the manual. The level of detail should solve most issues with your small engine. Next, check out the abundant resources on the Briggs & Stratton website, complete with frequently asked questions, and videos to help.
Buy the Right Repair Parts 

Be sure to buy Briggs & Stratton genuine parts that can be found on our online store or at an authorized dealer. These parts are guaranteed to fit your engine. Consult your operator's manual for the correct set of parts for your engine.
On-Going Knowledge
The best way to learn to repair small engines is to be a good owner, and follow the manual. For more information on small engines, there are also plenty of small engine repair books and helpful videos available by certified mechanics and authors.
---