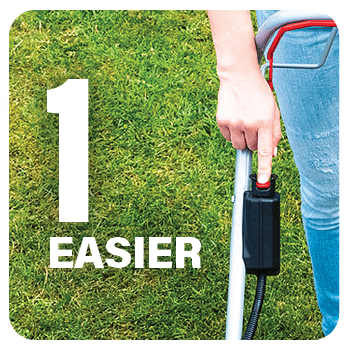 We are easier. 

Our petrol engines combine a multitude of easy features to provide you the best mowing experience. From easy electric starting to easy storage and easy maintenance - we have it all and we will make your life easier.
---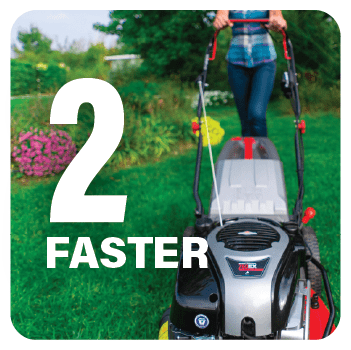 We are faster.
Our petrol engines will take the effort out of pushing your lawn mower. With a self propelled mower, the engine helps drive the wheels, making light work of uneven or large lawns. You can cut through thick grass without expending extra effort. We power big self propelled decks to make cutting the grass faster than ever. 
---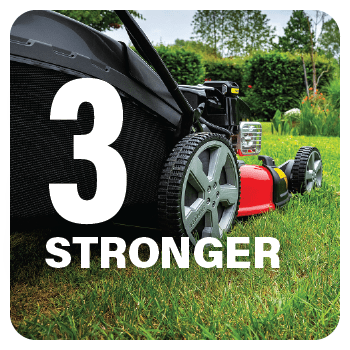 We are stronger.
No hassles cutting long or damp grass - ever. With our petrol engines, you will always have enough power to cut through grass in any conditions, thick or wet grass don't stand a chance! With the power at your disposal the quality of cut is also second to none, leaving your lawn looking great.
---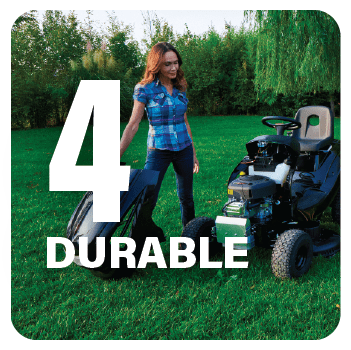 We are durable.
Our petrol engines last longer than any other engine. They withstand wear and abuse for extended durability which leads to a longer engine life. Robust down to the last detail. 
---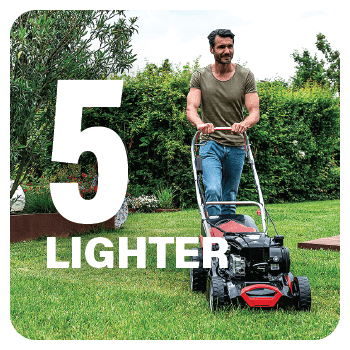 We are lighter.
Our petrol engines deliver the optimum power to weight ratio. The special lightweight design makes it easy to maneuver the machine through uneven and difficult-to-reach areas. 
---