Power Partners Newsletter
United Kingdom & Ireland - Autumn 2017
---
The mower market is changing and today's customers demand easy solutions. Available for the 2018 season, the new 575iS Series™ engine will provide customers with the most affordable InStart® mower to date.
The 575iS Series™ InStart® engine will be added to the successful InStart® range next year, which combines battery and petrol power to deliver instant starting at a low cost. InStart® engines provide ingenious integration of engine and battery, delivering cutting power at a touch while eliminating the need to pull for power.
The new 575iS Series™ has been developed to provide easy starting and use with exceptional value. The 150cc OHV design engine offers smooth running, excellent power to weight ratio, low vibration, improved sound and 7.80 Nm gross torque at 2,600 rpm.
The InStart® system is the result of many years of development and consumer research. The lithium-ion battery can be fully charged quickly and simply clipped into the top of the engine. At a push of a button or a squeeze of the bail-arm, the battery activates the engine. Simple.
For more information contact your Briggs & Stratton area sales manager or visit our 575iS Series™ InStart® Engine product page.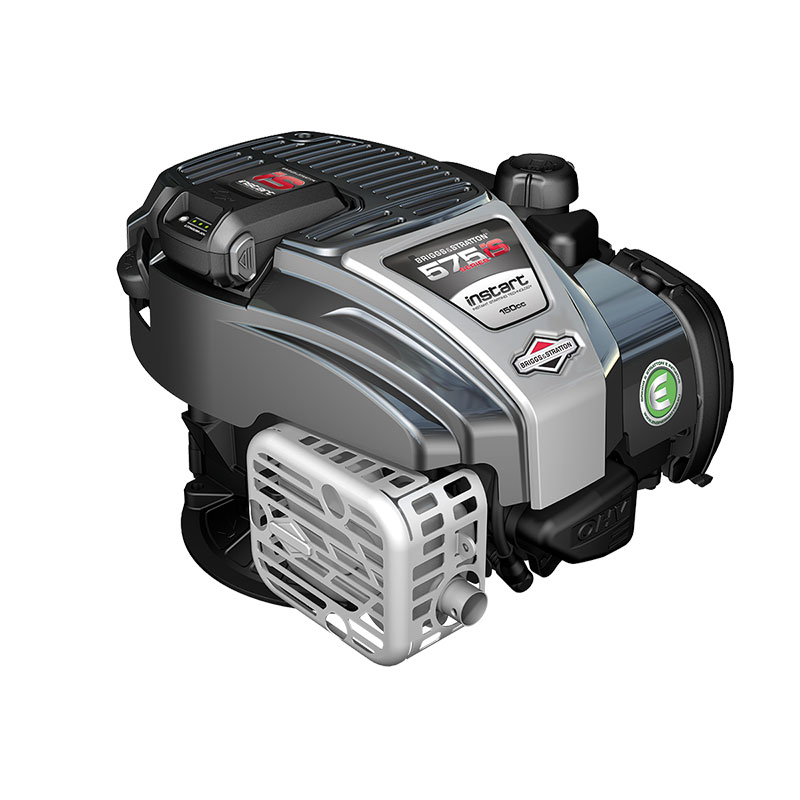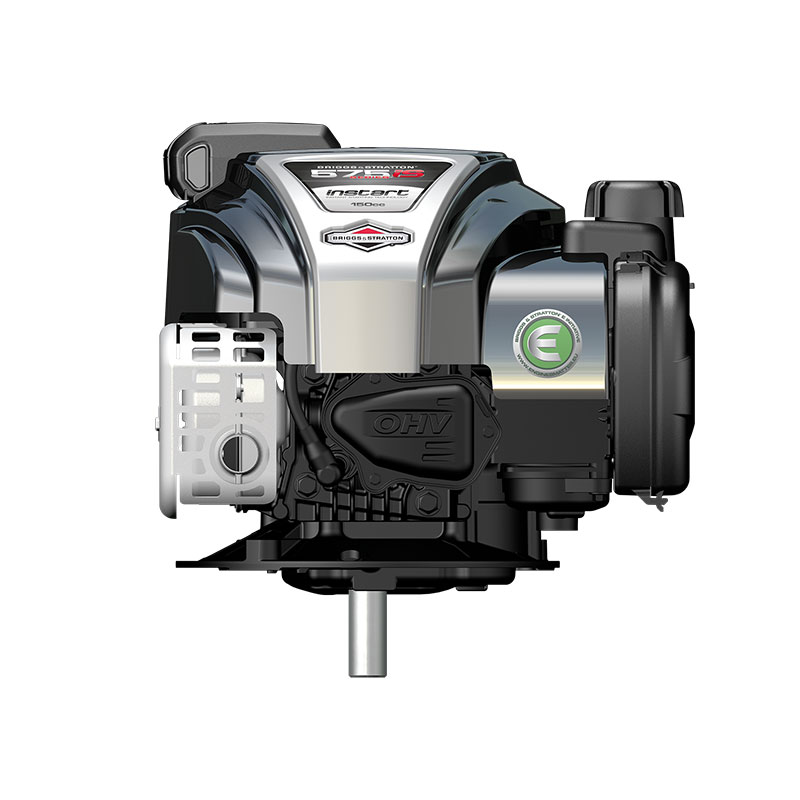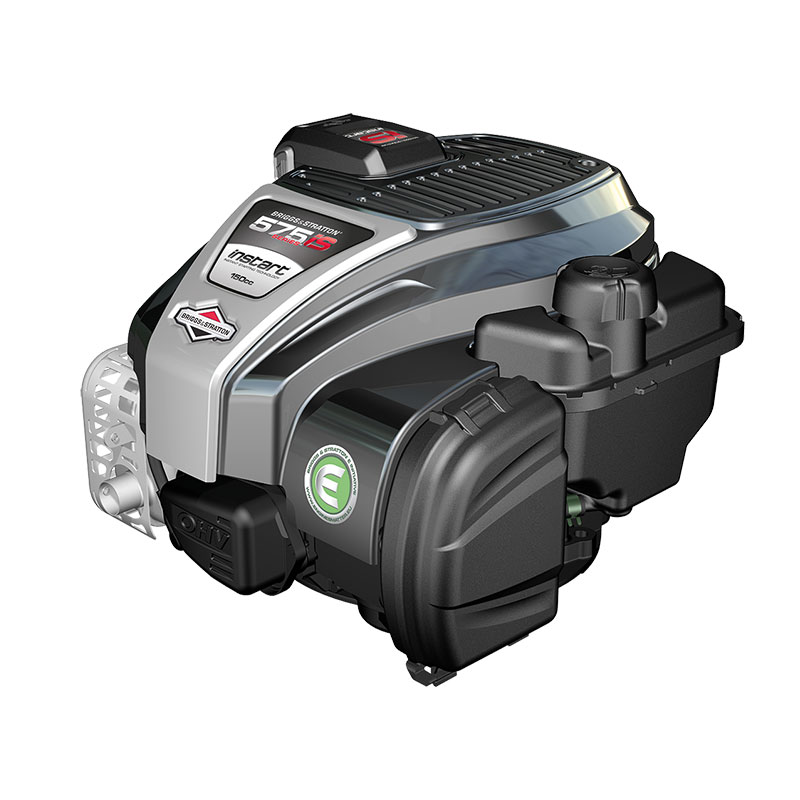 ---
Small, yet perfectly formed, Fuel Fit® is a firm favourite with those who use it. Our sales team often hear stories from dealers about the positive feedback they receive from customers. Many of them return to their local store specifically to tell them about the great results. The key with this product is to get your customers to try it. Fuel Fit® is the perfect add-on product for those bringing mowers in for servicing, picking up parts, or just dropping in the store with questions.
Fuel Fit key facts
The problem
Whilst ethanol is great for reducing emissions, when added to petrol it bonds with atmospherical moisture, creating a highly corrosive mix in the fuel tank. Untreated fuel will go stale within 30 days.
The solution
Fuel Fit keeps the carburettor clean and protects engines against the corrosive effects of ethanol, keeping fuel fresh for up to three years. Make sure Fuel Fit is always used with fresh fuel.
The benefits
Starting problems and poor engine performance are significantly reduced as Fuel Fit provides a protective internal coating. It is economical too, only a small amount is needed.
Try this
If you have regular customers that use Fuel Fit, ask them if they would be happy to provide a quick testimonial. If you're using social media, you can post extracts of the positive feedback to your social media channels. If you have a blog or a news section on your website, write a quick story and post it on there. That way if people are searching the internet in your area, they may discover the article and head to your dealership.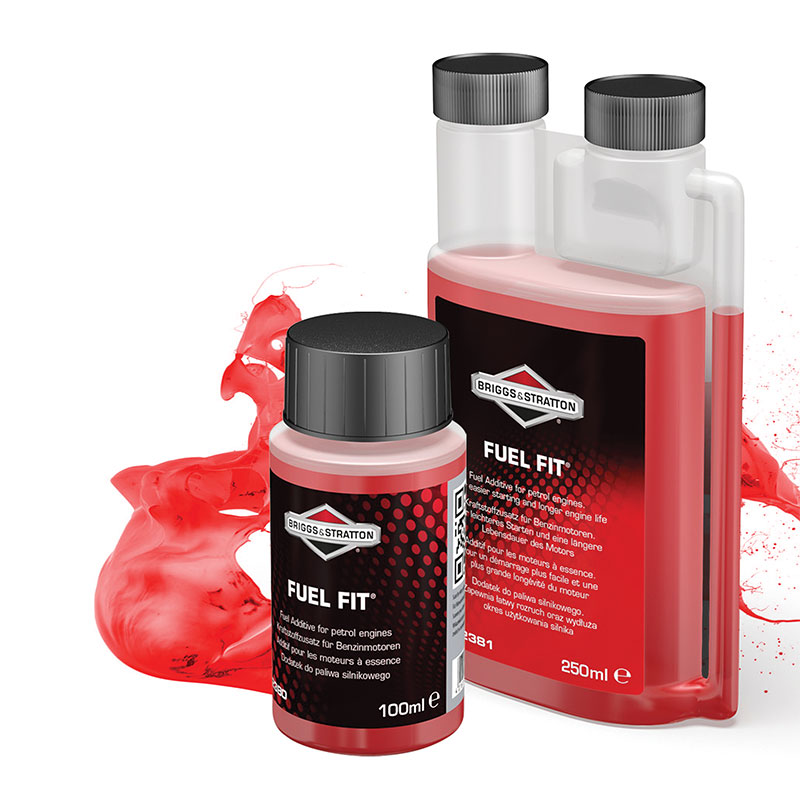 ---
Apprenticeships can bring significant benefits to businesses through on–the-job and off-the-job learning, helping to boost skills and improve productivity. If you are considering taking on an apprentice or would like to find out more, you can find the key information you need here.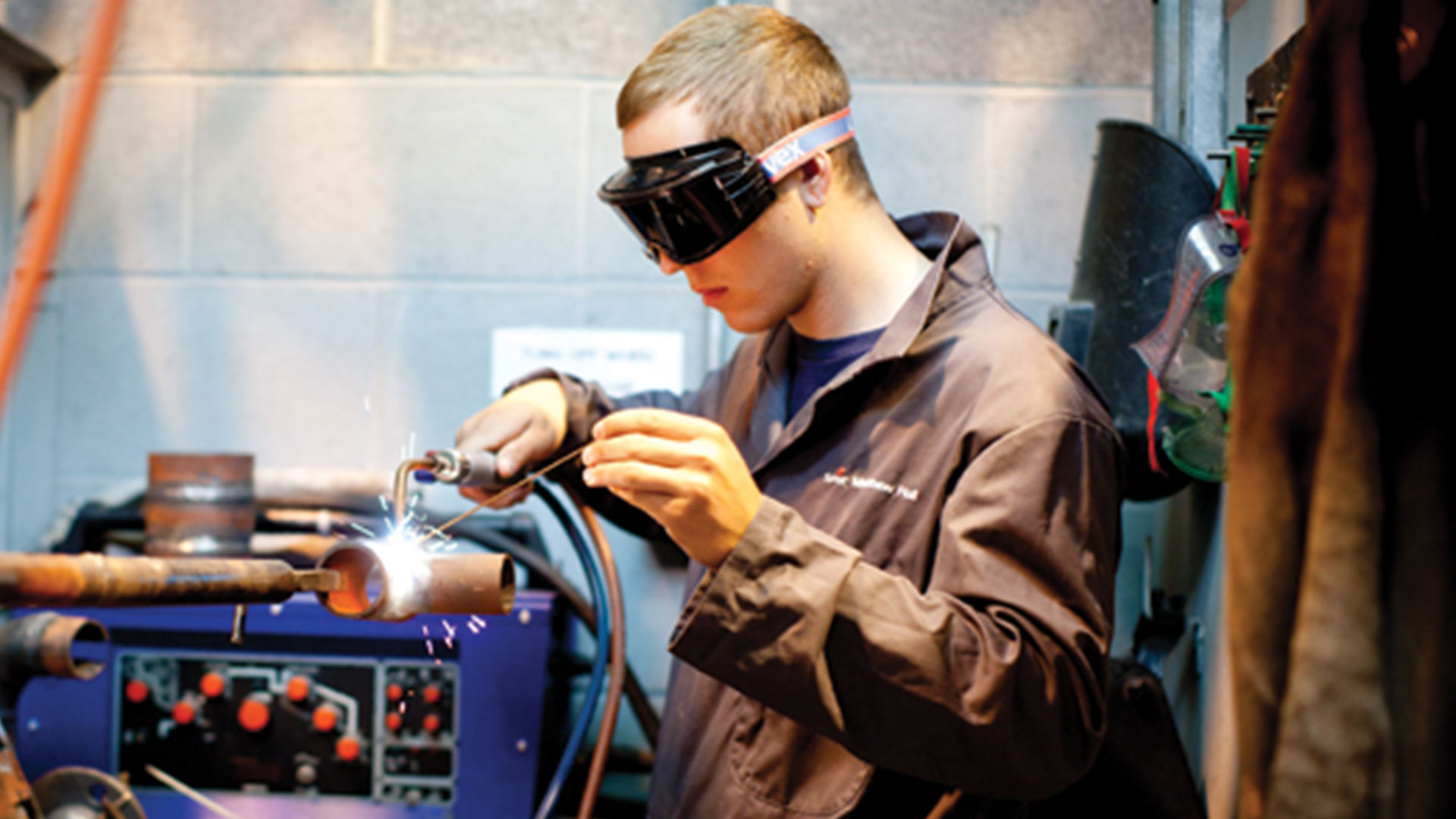 1. Find out if an apprentice is suitable for your business
Firstly, you need to question whether apprentices fit into your business plan and whether they can be made sustainable for a young person. They need to fulfil a tangible business need. Apprentices do need a higher level of support to sustain their progress and their work tasks need to be carefully aligned to their learning, which can be resource intensive. You need to make sure their role is flexible enough to allow apprentices to complete their studying and assess whether you have the resources to support an apprentice for the full course of their training.
2. Decide on a "standard" that fits your proposed job role
All apprentices must complete an approved course of training aligned to their job role. These courses are known 'standards', which are being developed by groups of employers. For example, there are standards for Business Administrative Apprentices and Horticulture and landscape operatives. The standards all contain an element of English and maths skills training and contain an end assessment to determine occupational competence. You can view the list of standards here.
3. Calculate costs and research what funding you're eligible for
There are two direct costs associated with employing apprentices: their wages and the cost of their training. The Government provides funding to cover some or all of the training costs depending on which criteria you and your apprentices meet, but you must cover the wage costs yourself. However, as part of the changing system, from April 2016 employers of apprentices aged 16 to 24 will no longer have to pay National Insurance contributions for them.
4. Find a suitable training provider
There are many different types of training providers to choose from including local colleges, private training companies and training agencies. Training providers all receive funding from the Government to deliver apprenticeships and are inspected by Ofsted. The National Apprenticeship Service has a useful online search tool which you can use to find a list of registered apprenticeship providers.
5. Recruit your apprentice
You can recruit an apprentice in the same way as you would recruit any other young employee. The Future Proof website has lots of useful resources to help you make your roles more attractive for young people. The National Apprenticeship Service also provides a dedicated area on their website where you can advertise your apprenticeship vacancies directly to young people and manage your adverts. Once you have recruited your apprentice, legally all employers and their apprentices need to have an apprenticeship agreement in place. This is different to a standard employment contract as you can't make an apprentice redundant. You can download the government's apprenticeship agreement template here.
6. Support your apprentice to progress
For many young people, starting an apprenticeship will also mean starting their first job, so providing them with an extensive induction that covers both their role as an employee and an outline of what the training element of their apprenticeship involves is important. Apprentices' learning and development plans should align with the standard that they are following. They require regular supervision and feedback sessions with their line managers and monthly meetings with assessors from their training providers.
For more information visit Business in the Community's website for more information on how to hire an apprentice.
---
---