Power Partners Newsletter
United Kingdom & Ireland - July 2018
---
Saltex 2018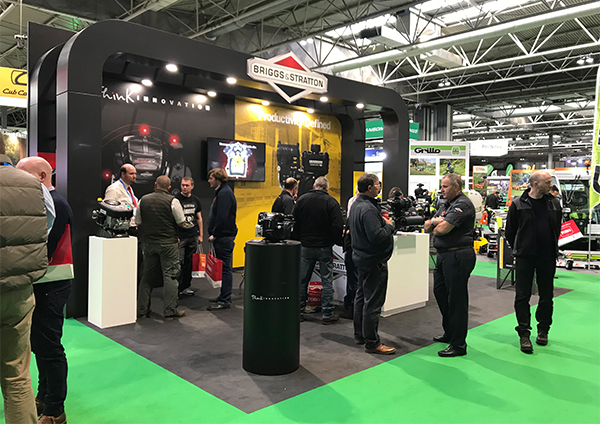 IOG Saltex 2018 (Europe's leading turfcare show) attracted more than 9000 visitors. The event is a great opportunity to showcase out latest innovations, catch up with dealers and speak to end-users.
Once again the stand was split into two to highlight our Domestic and Vanguard Commercial Power ranges. Key models on show for the first time included the new 475iSi engine which incorporates our innovative 'InStart®' technology, plus the Vanguard™ 200 engine which features 'TransportGuard™', an exclusive technology which enables easy transportation, a great feature for the commercial turf care market.
Visitors also had an opportunity to see demonstrations of the Vanguard EFI ranges' diagnostic software, which helps to identify any issues or errors quickly and effectively, reducing downtime in the long run.
As the visitor numbers suggest, the show was extremely well attended and we would like to thank all dealers who came along to the stand, we appreciate that not everyone can make it to the show, therefore if you would like any further information please contact your area sales manager.
---
Briggs & Stratton dealers, distributors, OEMs and Master Service Technicians are being invited to attend the 2018/19 Technical Update Seminars.
Taking place at 16 venues across the UK and Ireland, the one-day seminars will cover subjects including Electronic Fuel Management systems, InStart updates, an insight into the new Vanguard™ 200, an overview of our recent system upgrade and technical and sales information. Other subjects will include parts, warranty and aftersales.
The event is a great opportunity to keep our dealers up to date with developments within Briggs & Stratton, to answer questions and help with any specific topics that you need assistance with.
The one-day seminars are priced at £40 + VAT per person. Find out more and view the 16 venue options in the Seminar Booking Form.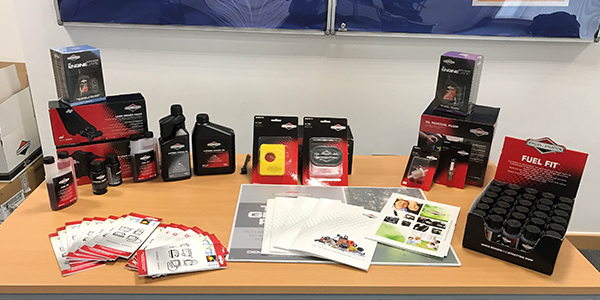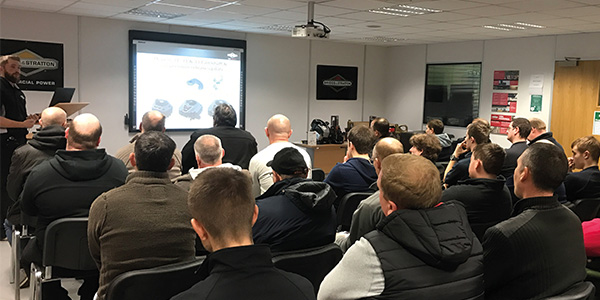 ---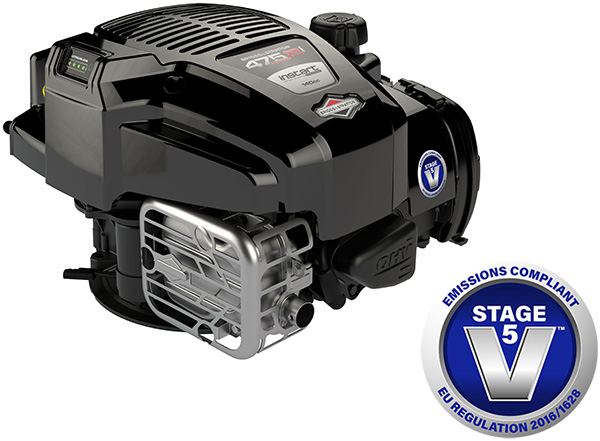 The all-new 475iSi Series™ single cylinder, 4-stroke, air–cooled engine, is now available with InStart® technology. No priming, choking or pulling is needed to start the engine, the innovative system, featuring a lithium-ion battery is integrated directly into the engine to deliver instant starting.
This is the first time InStart® technology has been introduced to the 400 Series™ line-up, combining lithium-ion battery technology with an engine range that offers exceptional value, opening up this premium feature to the most price-sensitive markets. 
The 475iSi's ingenious integrated system makes charging simple; the battery is non-removable meaning the cable connects directly to the engine. Once fully charged, the lithium-ion battery provides up to 150 starts*.
The new 475iSi combines lithium-ion battery technology with an engine range that offers exceptional value, opening up this premium feature to price-conscious customers.
For more information about the new 475iSi Series™ InStart® contact your Briggs & Stratton area sales manager.
All Briggs & Stratton engines comply with the new Stage V emissions standards, which apply to all non-road mobile machinery. The requirements are due to be implemented by the EU during 2019-20 and aim to reduce particulate matter (PM) and nitrogen oxide (NOx).
*The number of starts from a charged battery dependent on the conditions and temperature. Refer to engine operator's manual for specific charging instructions.
---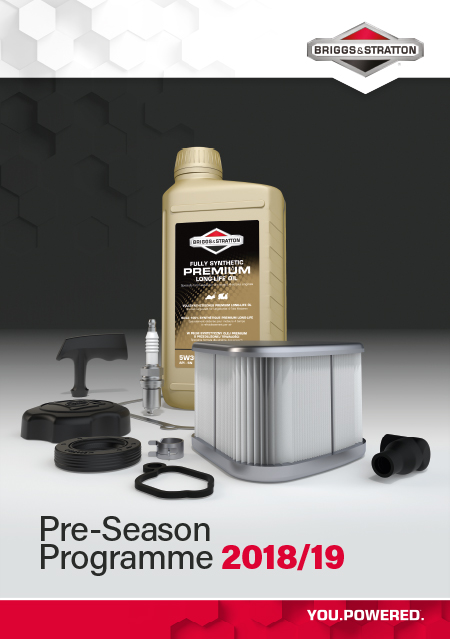 Our latest pre-season brochure is now available and includes the full range of Briggs & Stratton genuine parts and engine/mower maintenance products for your dealership.
Finding exactly what you need is simple, just look up the engine model(s) you require parts for and you will find all of the different parts and accessories listed below the engine model. You will also find maintenance products such as Spark Plugs, Engine Care Kits for walk-behind and ride-on mowers and various Briggs & Stratton oils.
In addition, there are two different bottle sizes of our effective additive, Fuel Fit, a handy 100ml bottle and larger, 250ml option, this is a key end-of-season product to prevent fuel going stale over winter which can lead to poor engine performance and starting issues.
Fuel Fit is also a great product to sell to customers post-service and a great talking point for customers visiting your dealership who you use all kinds of petrol powered outdoor equipment.
View and download the 2018/19 Pre-Season brochure.
You will also find downloadable images of the full range of engine and aftersales products, which can be used in print and online, plus technical information, brochures plus engine and aftersales material via the BascoMarketing portal.
---