Power Partners Newsletter
United Kingdom & Ireland - May 2018
---
Spring is here…. finally!
Whilst the recent weather may have spread doom and gloom across the outdoor retail sector, things are finally starting to look up.
If your dealership has seen a drop in sales over last the few months, you're not alone; the garden centre market reported the worst week's trading in the aftermath of the Beast From the East and Storm Emma.
The improved weather we have experienced over the last few weeks means it has been dry enough to get the mower out and make the first cut of the season. The season may have got off to a late start but there's plenty of opportunities to capitalise on some of the upcoming events to entice customers into your dealership, including the early spring and late May bank holidays – both are key dates for those looking to smarten up their gardens and improve and upgrade their products.
Don't forget the much-publicised Royal Wedding (Saturday May 19), if you plan to create an in-store or outdoor event prior to the event or on the day of the event be sure to let your local press know.
Other key dates for your diary that could be used to promote your business via social media include the RHS Chelsea Flower Show (May 22 – 26).
If you decide to use these key dates as part of your promotional plan make sure you combine your message to promote your expertise; your specialist knowledge and experience goes much further than the staff at your local big-chain DIY store. You can guide your customers to purchase a mower that is perfectly suited to their garden and personal needs with the added value of personalised after sales advice.
If you have any questions or need advice regarding Briggs & Stratton engines and parts contact your B&S area sales manager.
---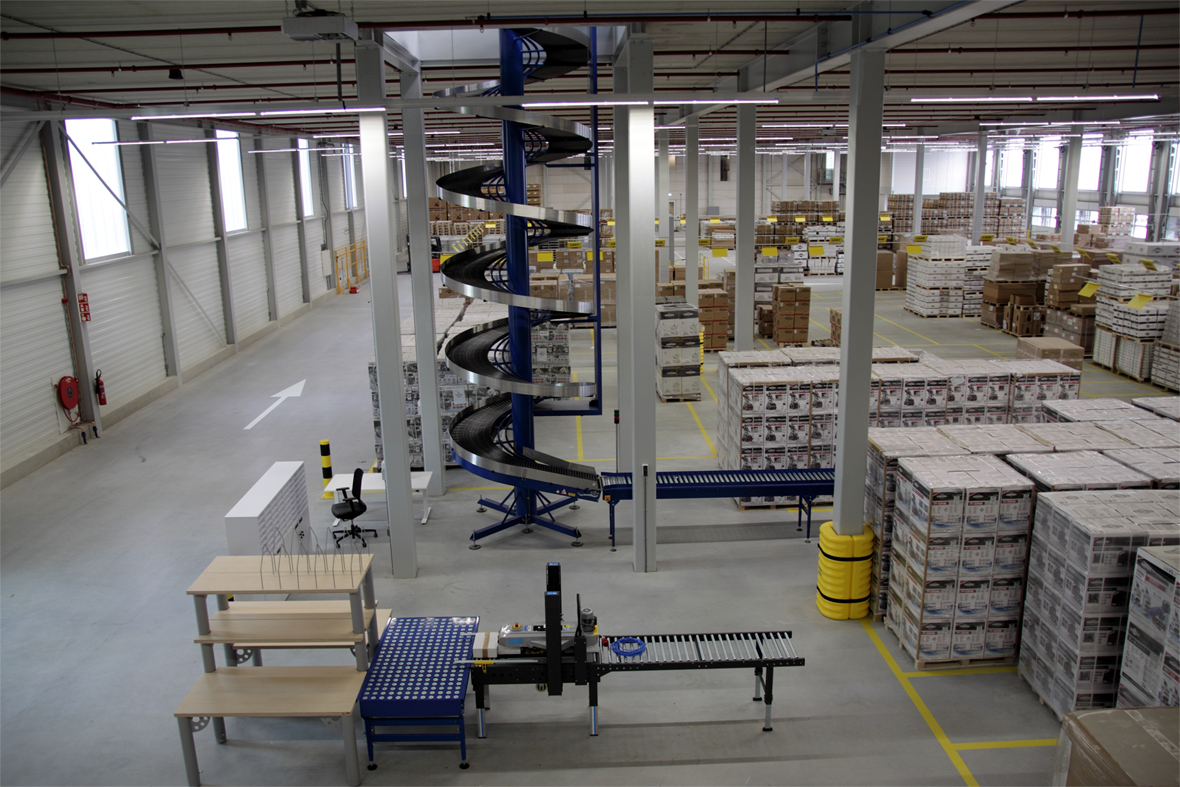 The Briggs & Stratton strategic objective across all activities is to make work easier and improve lives by providing innovative products, diverse power solutions and a superior support network and in order to do this effectively we needed to grow and develop the functionality of our European Distribution Centre.
Work began in 2015 to upgrade and move to the larger facility and the brand new European Distribution Centre was officially completed on 1st January 2017. After taking eight months to build and another three months of fitting, plus the transportation of 295 truckloads of goods to the premises, it is hard to imagine that this huge move to a space (almost double in size compared to the previous) caused minimal disruption, the team only had to close the operation for just one day; otherwise it was business as usual for Marc Luteijn, Briggs & Stratton's director of distribution, and his team.
"We are extremely proud of the facility and its capabilities, it is an investment in the future of the business," said Marc. "We are able to store more products, have improved pick-packing processes and have consolidated all of our storage facilities into just one location.
"Our base in the Netherlands is the ideal location for managing distribution activities across Europe, the Middle East and Africa from an inbound and outbound perspective. It allows us to keep our costs low, this combined with the efficient tooling and equipment that the new facility contains, means we can provide added value to our customers allowing them to be more efficient in their market place."
UK dealers and distributors can expect the same high levels of service from EDC they have come to expect over the year, whilst continuing to develop and improve the services provided. The increase in storage space will allow more parts to be held at the warehouse, helping to improve availability of the most popular items.
For more information please contact your Briggs & Stratton area sales manager.
EDC quick facts
14,000m2 facility increase from 7,500m2
Based in the Netherlands
Tailored made for B&S processes
21,000 SKUs stored
45 employees during high season
1 – 2 day parts delivery turnaround for dealers
10,000 shipments to UK customers every year
EDC key functions
Warehousing
Import and export
Procurement
Supply chain management
Business intelligence
Finance
---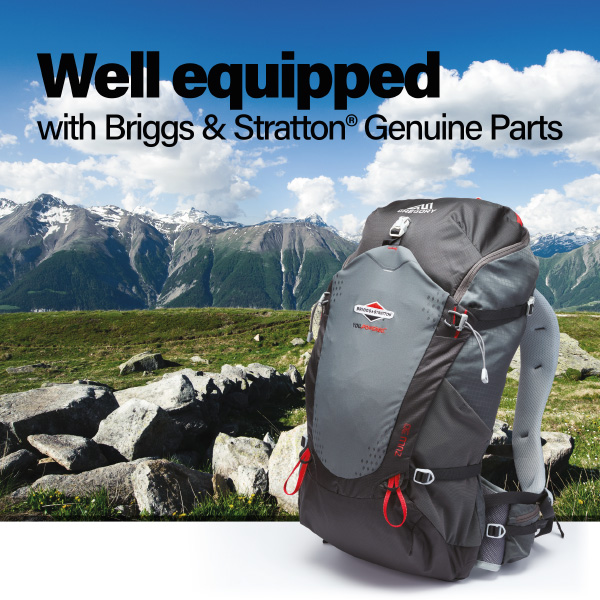 Our latest promotion is here; we've put three versions of our genuine parts packs together containing all of the essential parts and accessories your dealership could need to see you through a busy season.
Plus with each order made before June 1 (2018), you will receive a FREE Gregory Zulu 30L backpack (RRP £100) for exploring the great outdoors this summer. This top of the range bag features a number of compartments and is lightweight, making it the ideal travel companion.
As always we want to ensure your dealership is well equipped with genuine Briggs & Stratton parts, which will help keep equipment running at its best. Only genuine parts are specifically designed to exact OEM standards and manufactured and tested to help deliver optimum performance throughout our engine range.
These parts are not only guaranteed to fit, but using them ensures that the Briggs & Stratton engine they are used on complies with applicable EPA emissions regulations.
To view the three promotional pack options and to order simply download the pdf.
---
---