Power Partners Newsletter
United Kingdom & Ireland - March 2018
---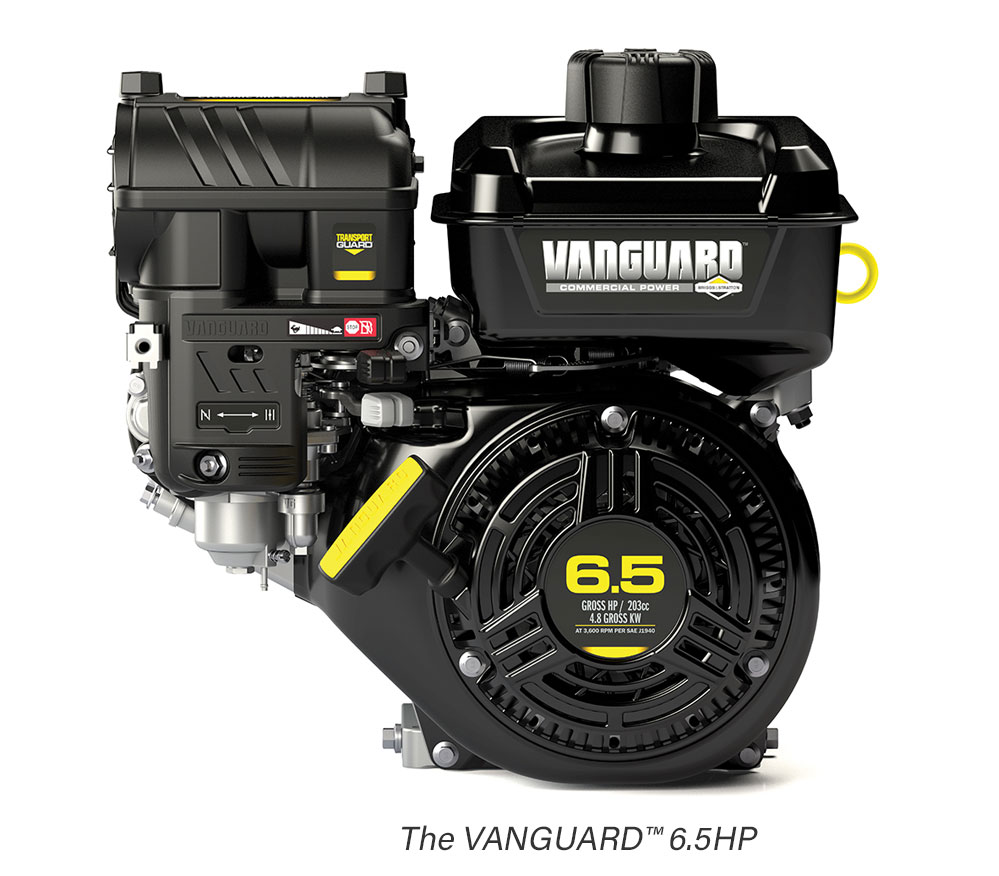 Briggs & Stratton's Commercial Power brand, VANGUARD™ introduced a complete line of single-cylinder horizontal shaft petrol engines at the 2018 Executive Hire Show.
The new range has been developed in response to customer input rather than modifying an existing design and, after interviewing hire outlets, end users and dealers worldwide the key issues that arose time and again included the need for improved starting, reduced maintenance, less noise and vibration and better service and support. 
The result of the feedback was the development of an engine that outperforms the competition in each category, with four-season starting at temperatures as low as -28°C and corrosion and stale fuel resistant plating. Vanguard's exclusive single ignition and fuel shutoff, TransportGuard, which prevents oil dilution whilst in transit – just a few features and benefits of the new range.
The first available model will be the 6.5 –gross horsepower VANGUARD™ 203cc, the remaining models – ranging from 5 – 13 gross horsepower – will be introduced over the next two years.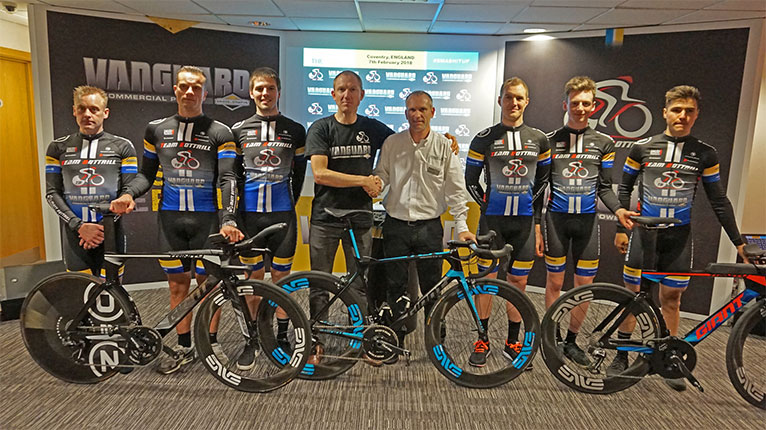 In addition, Briggs & Stratton Commercial Power's, marketing manager, Paul Bramhall used the event as a platform to announce that VANGUARD™ will be the title sponsor of Team Bottrill, a UK based amateur cycling team – the partnership is built around the principles of power and the harnessing of it to increase productivity.
For the 2018 racing season, the team will be formally known as Team Botrrill/VANGUARD™.
Briggs & Stratton's Paul Bramhall (fourth from right) announces the sponsorship between Team Bottrill and VANGUARD™ along with owner Matt Bottrill (fourth from left) and his team of amateur cyclists.
---
The PowerPortal is a long established online resource that aims to provide our dealerships with a wealth of useful information in just one place.
We are constantly developing the PowerPortal to make it as user-friendly as possible. The site currently contains a wide variety of technical information including parts lookup; torque settings; valve clearances; service bulletins; repair procedures; warranty information; charging circuit testing information; as well as full downloadable workshop manuals, brochures, videos and much more.
Dealers are able to manually search for parts and engines through the E PARTS tab and download repair parts instruction sheets, which provide the same information usually only available from a Briggs & Stratton qualified technician, saving you time. If you cannot find the information you need or need to speak to someone directly, our technical team are on hand to assist you.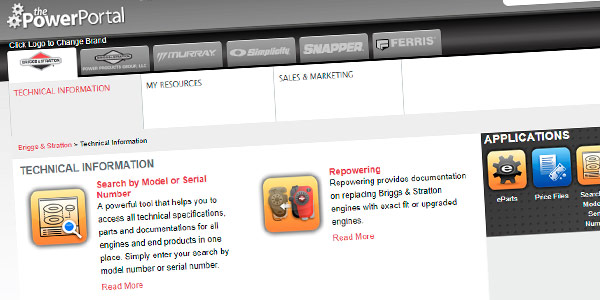 The portal also makes it easy to check out parts and engine availability directly within Briggs & Stratton's European Warehouse and part number supersessions using the 'reports' menu at any time without having to call Briggs & Stratton.
You can also find up-to-date pricing for engines and parts, download images and videos for use on your website and marketing materials, plus there are downloadable information sheets covering our entire engine range which show customers which engines are suitable for certain lawn sizes and the key features and benefits, these are ideal for displaying in your dealership.
If you cannot access the PowerPortal, or have lost your login details please contact your Briggs & Stratton area sales manager, who will be able to assist you or organise for new details to be sent to you.
---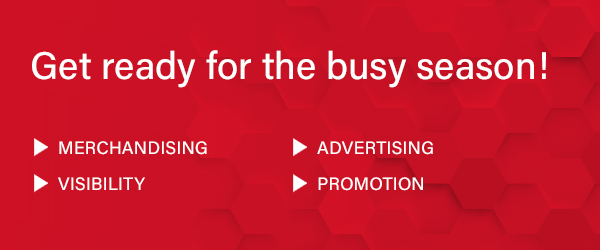 The snowdrops are already here and the daffodils will soon be blooming which means it is only a matter of time until the first cut of the year. We have compiled some tips to ensure you make the most of the busy season ahead.
The dealership
This is your hub; customers come in and out on a daily basis. Take an hour or so on a quiet afternoon to assess the layout; are all of the key products visible? Is POS on show so that customers can see information at glance? Are add-on products on show – oil, fuel stabilisers, accessories and most requested parts? A few small tweaks here and there can make a real difference to the customer experience and improve sales opportunities.

Signage
If you have business vans and trailers that remain unbranded it is worth considering adding your logo, location, phone number and website details, the more visibility you can get for your dealership in the local community the better. Ensure the signage outside of the premises is also up to date.
Promotion
If you have plans to promote your business through advertising, social media or printed materials, now is the time to start implementing them.
Book adverts with your local newspaper of local magazines and remember to negotiate the price! Plan social media updates around the key mowing times, Thursday – Sunday and the bank holidays. Speak to your local printers about options for customers – such as refer a friend cards, service reminders and promotional flyers. These cost effective options can go a long way in helping spread the word about your dealership and the services you offer.
Good luck for the season ahead and remember to contact your Briggs & Stratton area sales manager if you need to order additional parts, brochures and of course service, technical and warranty advice.
---
---