Power Partners Newsletter
United Kingdom & Ireland - July 2018
---
Updating your assets

To ensure your website and marketing materials are up to date with the latest digital assets, please log on to the European Marketing Portal.
Here you can find images and logos for each of our brands. There are options to download different file types from high-resolution jpgs's for printed materials, to png's that can be added to websites, online stores and digital newsletters.
You can be assured that all images are up to date and approved for use by us, plus you can find the latest literature along with videos and online support materials that can be uploaded directly to your website.
Brand's featured on the portal include:
Briggs & Stratton®

Billy Goat®

Murray®

Simplicity®

Snapper®

Vanguard™

Ferris®

Canadiana®
In addition you can read the latest news from around the world regarding our brands and browse the POS and Apparel section.
View the Media Library and start updating your website and marketing materials today.
---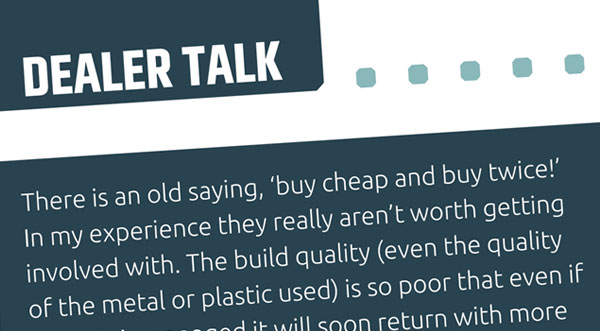 Service Dealer magazine has tackled the issue of servicing inferior machines in its March/April edition (available online now).
Machines fitted with Chinese engines can be impossible to get parts for, and if parts are available they can be expensive. Making it difficult for you, the dealer, to decide whether it is worth accepting.
Service Dealer has collected some varied and interesting feedback from dealers, with arguments for both for and against taking on these machines, with some saying that customers with these machines are not the type of customers they want whilst others will willingly take them on.
Here's what we think…
Turning a customer away can leave a bad taste. However, as some of the dealers mentioned in the article, every person that walks through the door of your dealership is potentially a customer for life. You can use this as an opportunity to educate these individuals about the benefits of using a quality product and how it can increase the product's lifecycle and save them money in the long-run. Show them a number of similar spec machines and talk them through the features and benefits. Find out what size lawn they have and what they're mowing preferences are: self-propelled, easy starting, etc, explaining why that particular machine is more expensive.
This may take up some time and it may not result in a sale there and then, but the customer is likely to leave your dealership feeling valued. He or she will likely recommend you to friends and family and possibly return in a few months when they have reached the end of the line with their cheap mower!
---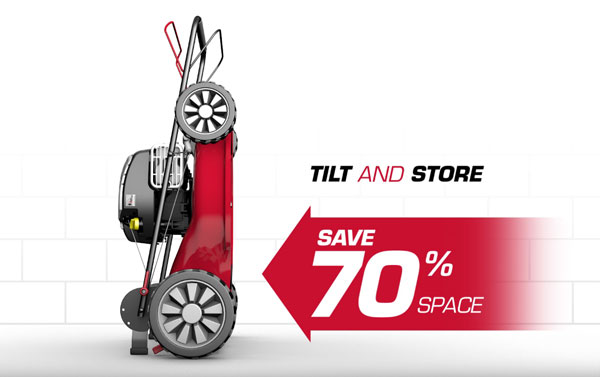 Mow N'Stow® 
Homeowners are increasingly short of space and Mow N'Stow reduces storage footprints by 70%. Our advanced patented engine with the no leak carburettor, unique fuel tank design, new seals, gaskets, o-rings and high oil fill tube allows the mower to be stored vertically. Plus it gives the dealer easy access to the blade.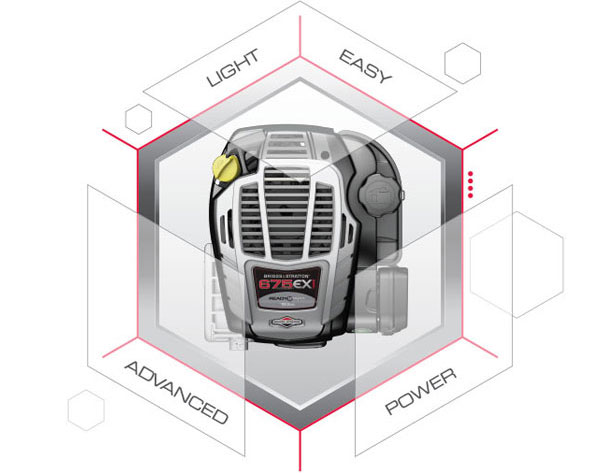 EXi SERIES
EXi engines place simplicity at their core and offer some excellent benefits to customers who need a hardworking machine that is easy to use and maintain.
EXi engines are fitted with ReadyStart as standard - no need to manually prime or choke - plus simple maintenance features including tool-less air cleaner, no regular oil change - just an occasional to-up. All EXi SERIES engines offer smooth and quiet performance and optimum power to weight ratios.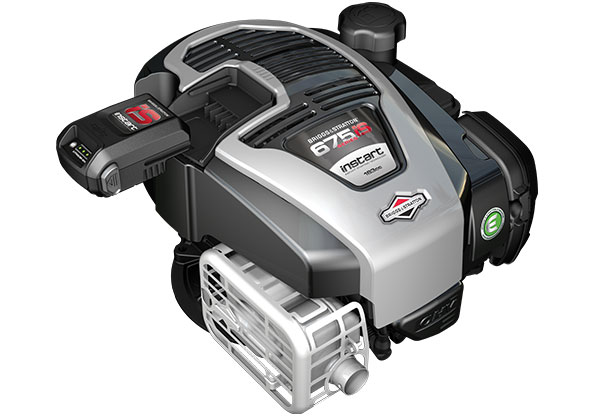 ---

We have recently launched a UK newsletter for Vanguard Commercial Power engines. If you would like to be kept up to date with the latest news, case studies and product updates relating to the Vanguard Commercial Power range, please subscribe here.
---