Get Ready for Spring
Top 5 Garden Jobs to do in March
The first flowers are already beginning to bloom and our favourite time of year is almost here. But before we can start growing, it's time for the post-winter tidy up. Get ready to prepare your garden - and garden tools - for their best year yet. Here are our top 5 tips on where to start: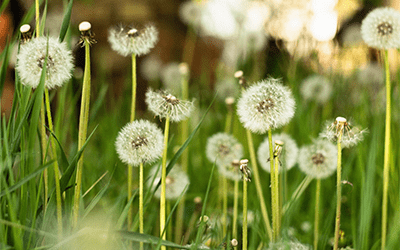 1. Get rid of dreaded weeds
With the harsher weather in winter, tree branches and shrubs can end up taking over your garden. Springtime is the best time to start cleaning your garden to keep disease and weeds from ruining your hard work. Brush back leaves and remove any dead growth to help prevent weeds from hiding and being left to spread. Dislodge weeds by shallowly working the soil with a hoe or fork out tough weeds, making sure to get the whole root. Keep on top of pesky weeds by uprooting them as soon as you spot them throughout the year!
2. Start planting those bulbs
Planting tender summer flowering bulbs in March is not only easy but great for adding colour to your spring borders in time for those warmer months ahead. Flowers like oriental lilies are showstoppers for every garden, their fragrance and beautiful blooms are instantly recognisable and surprisingly easy to grow. Check your local garden centre for seasonal blooms for your area.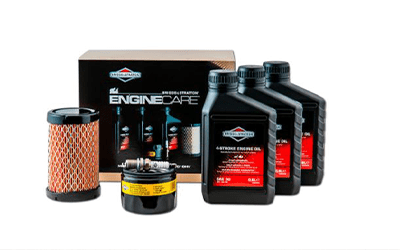 3. Give your mower some love
Now is a great time to start preparing and maintaining your mower for that first mow of the year. Keeping your Briggs & Stratton powered mower in great condition will help ensure your lawn stays healthy and beautiful. Our Engine Care Kits include everything you need to make engine maintenance easy. Here are a few simple steps:
Replace the spark plug – it's essential to replace the spark plug annually so your mower can start up with no hassle.
Change or top up the oil – we recommend changing the oil every 50 hours of operation to ensure your mower will last for many years to come. Dark and contaminated oil will not be able to protect your engine components.
Replace the air filter – A clean air filter will not only allow your mower to work at optimum efficiency – it will also create a safe environment. As filters start to become clogged or dirty, they can overheat and become a safety hazard.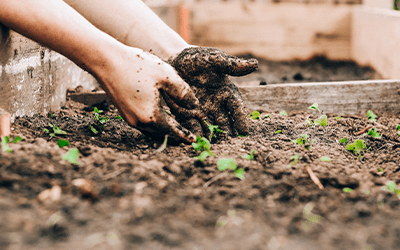 4. Prepare your soil for new vegetables
With all the planting you'll be doing for the warmer months, having your soil in its finest condition will allow for a healthy and fast growth. Whether you're planting shallots, carrots, or onions you'll need to weed the area, loosen the soil and dig compost. Once weeded, try adding green manure or green waste into your vegetable beds in preparation for planting.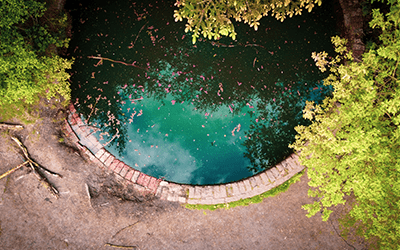 5. Maintain and clean ponds
Ponds can be beautiful, tranquil and a centre piece for many people's gardens. However, when proper care isn't in place, they can become overgrown with plants and weeds making them unattractive for anything but pests. It is also an unhealthy environment for the fish and any other wildlife that thrive off ponds. In warmer weather water levels can drop meaning less oxygen for the fish; so, refresh and top up the water, scoop out any floating weeds that obstruct the surface and check on any wildlife ramps.
There you have it - our top five tasks to get your garden ready for spring! If you are busy in the garden this month, we'd love for you to share your pictures with us using the hashtag #BriggsBetterGardens and posting to our Facebook page. And don't forget to like the page for next month's garden tips!