When you buy a Briggs & Stratton portable generator, you can feel confident that every part – from the alternator to the engine – has been engineered to work together. We don't just add an engine. We add the performance and reliability that only an integrated product delivers. The result: a cleaner, quieter and more efficient generator that you will rely on for years.
---
Why Briggs & Stratton?
Briggs & Stratton is the world's largest manufacturer of gasoline powered engines. Engineering both the engine and the generator allows us to design our engines for specific power needs to tackle different tasks.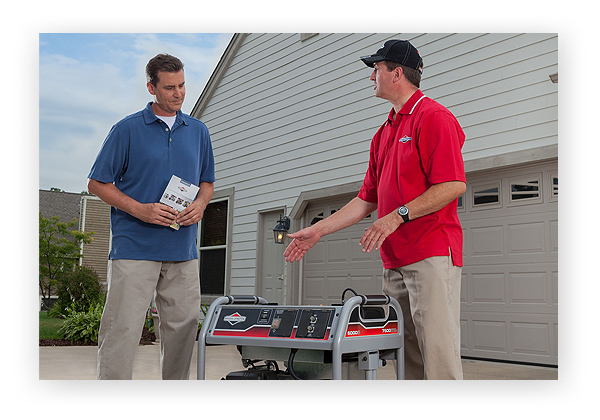 At the end of the day, a job well done is its own reward. Our equipment is there to help make it happen. It's easy to master, durable and ready for a challenge. Just like you. We're everywhere you are. We've got your back with dedicated customer service – the largest support network in the world – and readily available parts and services from our thousands of dealers and retailers around the globe.
---
Where to Buy
Shop Briggs & Stratton portable generators in-store, online and at your local dealer.
In-Store
In-store inventory cannot be guaranteed. Check with your local retailer regarding product availability.
Online
Find Your Local Dealer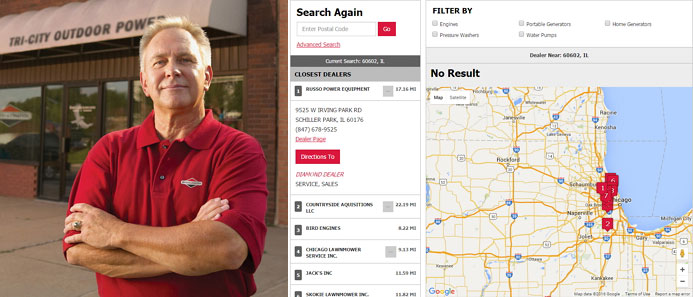 Authorized Briggs & Stratton Dealers are backup power & portable generator experts. Your local dealer can help you find the best portable generator for your needs, show you key product features and offer service & maintenance.