Pressure Washers
The pressure's on. You take pride in your car, your outdoor space, and the surfaces around your home. Get out there and power off the dirt fast and easy with our super team of pressure washers. Power wash your car, patio furniture and outside areas with our gas or electric light-duty pressure washers. Take on that garage floor, deck, driveway and even the house siding with our medium-duty pressure washer. Step up to wipe out the toughest stains, remove paint, and eradicate rust or graffiti with our fearless heavy-duty pressure washer.
Briggs & Stratton designed the patented Grip-N-Go™ pressure washer to allow power washing to both start and stop with just the squeeze of a button. We also offer the PowerFlow+ pressure washer, the only pressure washer available that provides both high pressure and high flow.
Use our buying guides to determine the right power washer to clean up your home or business.

7 Products
Displaying 1 of 1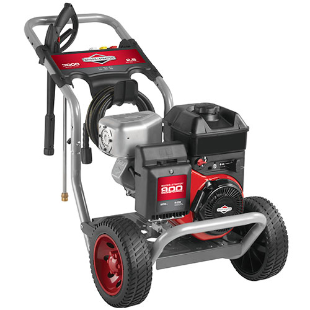 The rugged Briggs & Stratton 900 Series™ engine, a heavy-duty pump and multiple spray tips give you aggressive cleaning power around the house.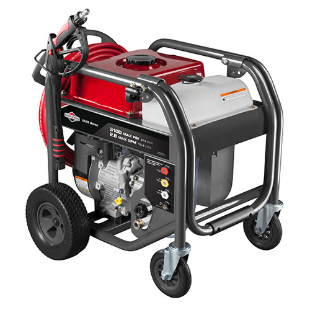 Tackle tough cleaning jobs — the driveway, the patio or the fence, wherever they are — with this easy-to-maneuver pressure washer.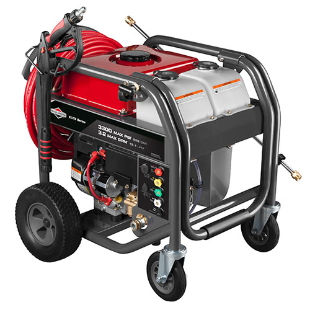 Designed to make cleaning easier than ever, it combines our powerful Briggs & Stratton 1150 Series™ engine with a 4-wheel design, key electric start and a fold-down ...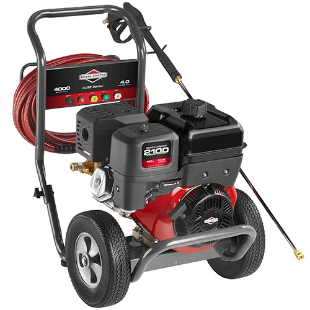 From aggressive stain removal and paint prep to delicate cleaning of patio furniture, you can maximize your cleaning options with this top-of-the-line pressure washer.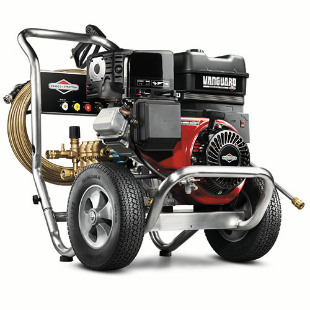 If you're cleaning the dirtiest walls, driveways or walkways day in and day out, this pressure washer will get the job done.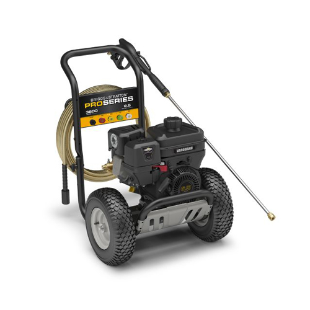 Commercial Grade. No Compromises. Contractor-specific features and superior construction.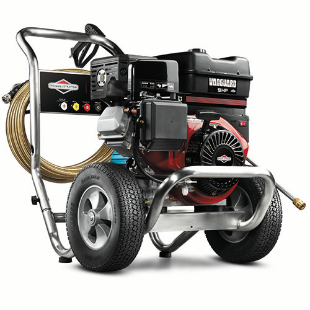 If you're cleaning construction equipment, building exteriors or the filthiest garage floors day in and day out, this pressure washer will get the job done.