Goodbye oil change. Hello easy.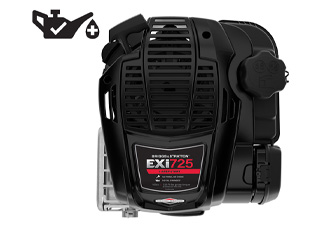 You value your time – and any timesaver that makes life easier. That's why we developed the first walk-behind mower engines that never needs an oil change. With our new EXi and EX Series , No Oil Changes, never change the oil – ever.
---
More storage room for more toys.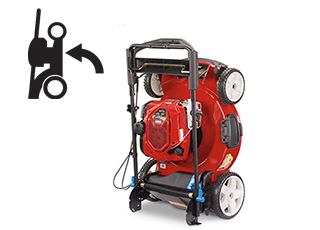 You need a tough, reliable lawn mower but your storage is at a premium. Our one-of-a-kind patented Mow N' Stow® engine technology stores upright for a 70 percent more storage space. It fits those tight spots in your shed or garage, making more room for your favorite recreational or sports equipment. Play on!
---
Quietest on the block.
You'll have no worries about bothering the neighbors with our low noise lawn mower engines. This innovative series practically purrs at up to 50% quieter*, with reduced vibration. You can cut the grass early in the day or later at night – and you can hear what's going on around you.
---
1-Step Start
---
Briggs & Stratton Starting Promise™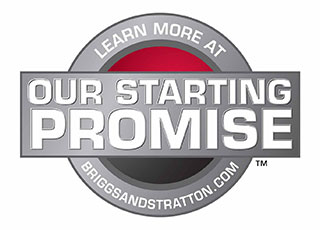 When you're ready to get to work, Briggs & Stratton engines are too. With Our Starting Promise™, your mower will start in two pulls or less. Or we fix it free.
In the News
Read about our innovative engines, products and things we are doing to make people's lives easier.
Locate a Dealer
Finding the right dealer is key to getting the right help. Our dealers are certified and specialize in selling or servicing our different product types.