Which Lawn Mower is Best for Me?
There are many factors that go into deciding what type of lawn mower is best for you- yard size, yard conditions, time, budget, cutting width, etc. A mower that is perfect for your neighbor may not be the right one for you. See below for how to decide whether a Push Mower or Riding Lawn Mower/Tractor is best for you.
---
Push Lawn Mowers
To ensure that you buy the best push lawn mower for your specific needs, you'll want to factor in yard size, whether your yard is hilly or flat, the number of trees or obstacles to mow around, as well as the physical condition of the person doing most of the mowing.
Features
Starting Systems: An easy start lawn mower is one of the most important features to get the job started right. That's why selecting the right starting system is vital in ensuring you a hassle-free lawn mowing experience.

Electric Starting Systems: Eliminate pull starts all together. Simply prime the mower engine and turn the key for quick, dependable starts without any maintenance required.
Automatic Choke Starting Systems come ready to run. Simply engage the safety handle and pull the starter rope for a hassle free start that completely eliminates priming or choking.

Primer Starting System: Pumps the exact amount of gas into the carburetor to allow quick and easy one pull starts.

No Prime. No Choke. No Problem. The ReadyStart™ system helps eliminate the strain and the hassle of starting your lawn mower. Manual priming and choking are now a thing of the past- simply pull the rope and mow.

Leaf-Handling Capability: These mowers suck up, shred and catch leaves with a screen that goes between the cutting blade and the discharge chute.

Sound Quality: Briggs & Stratton offers specially designed mufflers to reduce to the sound of your mower during operation.

Durability: When purchasing a lawn mower, look for engine features like Maxi-Clean™ filters and overhead value technology (OHV) that help make your lawn mower engine last a lifetime.
Push vs. Self-Propelled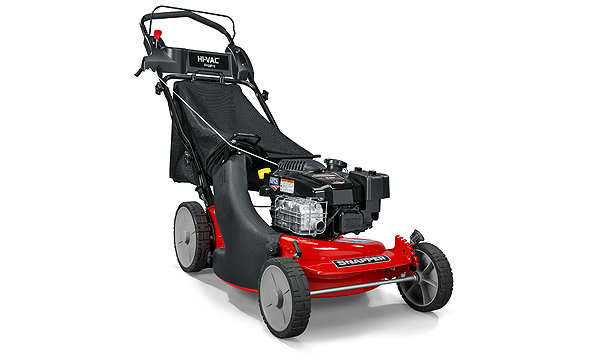 Push Mowers
Yard size: Ideal for 1/2 to 1/4 acre yards.
Mower decks: Ranges from 20-22 inches.

If you are in good physical condition, this may be a great way to save when buying a new lawn mower.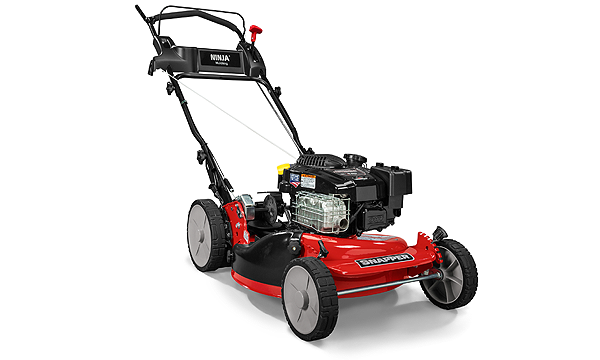 Self-Propelled Push Mowers
Yard size: Ideal for yards up to 3/4 of an acre.
Mowing decks: Range from 28 to 42 inches wide.
Engines: 12-20 hp
How they work: The mower pushes itself to reduce fatigue that may come with a push mower. You simply walk behind the mower to control its path. Self-propelled lawn mowers offer both front and rear wheel drive to better suit your yard:

Front-drive push mowers are remarkably easy to maneuver and turn. Swiveling front mower wheels make this possible by allowing easy 180-degree turns. These are perfect for smaller yards with numerous obstacles.
Rear-wheel drive mowers have better traction on hills and better steering control, but may make it a little harder to make sharp turns. These mowers are suited for open yards with steep hills.
Comparing Gas & Battery-Powered Mowers
---
Riding Lawn Mowers
Riding Mowers are best for yards larger than 3/4 acre, and like walk mowers, there are different types to choose from. All riding mowers can handle varied terrain, although some mowers handle better on slopes than others.
Riding Mower Features
Mulching System
A mulching mower returns the finely cut grass pieces to the lawn as a natural fertilizer – you won't need to collect and dispose of clippings. Note: Read your operator's manual for instructions on how to properly operate your mower in the mulching mode for the best results.
Bagging Mowers
Attach a grass catcher bag to the side or back of the mower to collect the grass clippings. You can choose a rear-bagging or side-bagging mower. The rear-bagging models are more maneuverable around trees, landscaping and those tight spaces in your yard.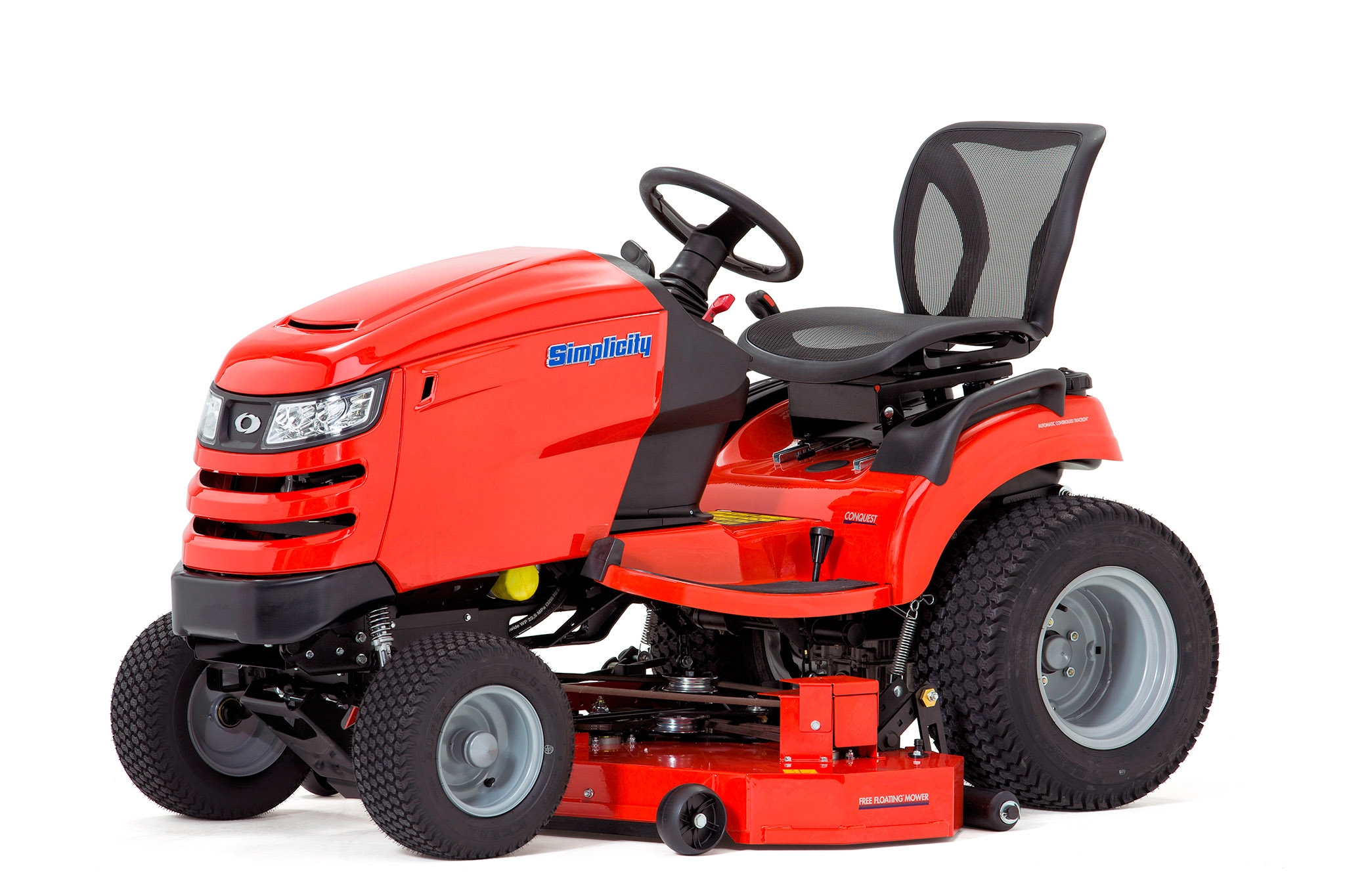 Types of Riding Mowers
Rear-Engine Rider and Lawn/Garden Tractor:
Yard size: 3/4+ acres
Mowing deck: 28-42 inches wide
Engine: Range from 12 to 20 hp
Zero Turn and Front Engine Tractor:
Yard size: 1 to 3 acres
Mowing deck: At least 38 inches
Engine: 14 to 16 hp
Large Zero Turn and Garden Tractor:
Yard size: More than 3 acres
Mowing deck: 44 to 54 inches
Engine: 18 hp and up