Murray Snow Blower Parts
---
---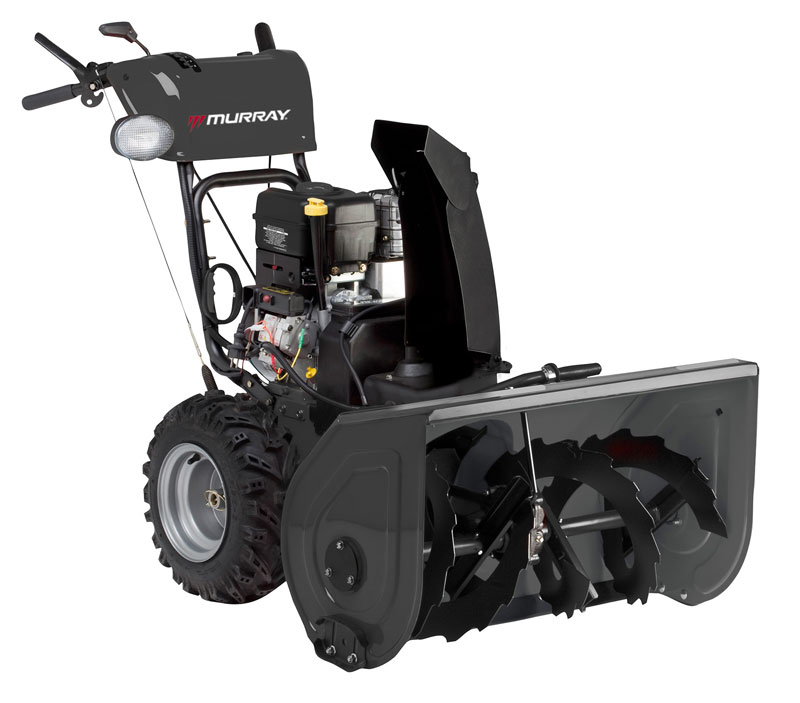 Murray snow blowers, powered by Briggs & Stratton engines, are durable, affordable, and easy to get up 'n running on your own. Get your Murray snow blower in top form for winter with maintenance parts and tools from Briggs & Stratton's online store. Read on for tips on keeping your Murray snow blower engine operating at peak performance.
Regularly Maintain Your Snow Blower Engine
Regular maintenance and engine tune-ups keep your Murray snow blower operating at peak performance, minimize wear-and-tear on moving parts, and generally extend the service life of your Briggs engine. Navigate to the Briggs & Stratton store or an authorized dealer to stock up on spark plugs, air filters, oil, and more before the winter weather strikes!
Regular Oil Changes and Specialized Oil
Briggs & Stratton's snow blower engines are tested to start down to -20° F but, like your car or truck, need oil to run smoothly and power through snow removal tasks. Prior to firing up your Murray snow blower, check your oil levels using a dipstick. To maintain your Murray snow blower's lifespan, durability, and efficiency, refill using Briggs & Stratton's Low Temp Oil (100030C), specially formulated for temperatures below 50° F (10° C).
Protect Your Fuel System
Fuel begins to degrade within 30 days. Adding an ethanol treatment with fuel stabilzer like STA-BIL® 360° Protection™ helps eliminate build-up of harmful gums and varnishes that can clog your Murray's carburetor and fuel lines and even cause valves to stick, resulting in engine damage. Add 360° Protection everytime you fill your gas can to keep fuel fresh, allowing for easier combustion and starts. STA-BIL fuel additives are the official fuel treatments for all Briggs & Stratton® engines.
TROUBLESHOOTING FAQS
View solutions for handling the most common engine and product troubleshooting and maintenance questions.
VIDEOS
Learn about the latest products by Briggs & Stratton, step-by-step instructions on how to locate your lawn mower engine model number and more!