Smart-Fill® Gas Can Product Features
---
How to Use the Smart-Fill Gas Can
The Briggs & Stratton Smart-Fill Fuel Filling System features self-venting spout and a fuel shut-off valve which automatically closes as the nozzle is lifted away from the lip of the fuel tank being filled. This stops the flow of gas and prevents fumes from escaping. The angled tip on the nozzle also provides safer and easier pouring while allowing you to see inside the container being filled. The Smart-Fill also comes equipped with a child-safe cap.
For a look at the Smart-Fill Fuel Container in action, including step-by-step instructions for assembly, venting and pouring, please view the video below.
---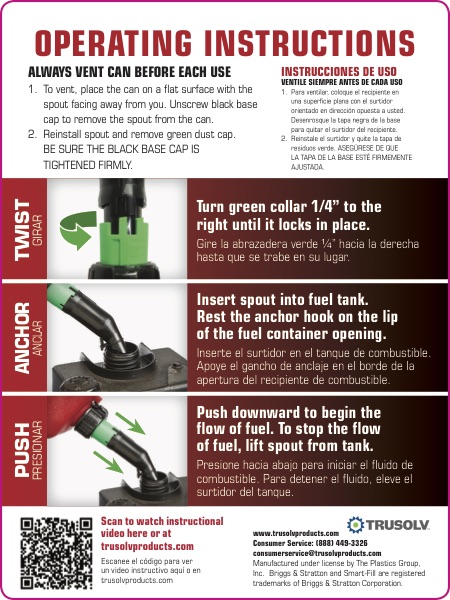 ---
Shop Related Maintenance Parts
---
HOW-TO ARTICLES
Learn how to properly and safely use, troubleshoot and maintain your Briggs & Stratton equipment.
VIDEOS
Learn about the latest products, step-by-step instructions on how to locate your engine model number and more.