SnowShredder™ Serrated Auger: Chop, Grind, Throw, Done.
---
---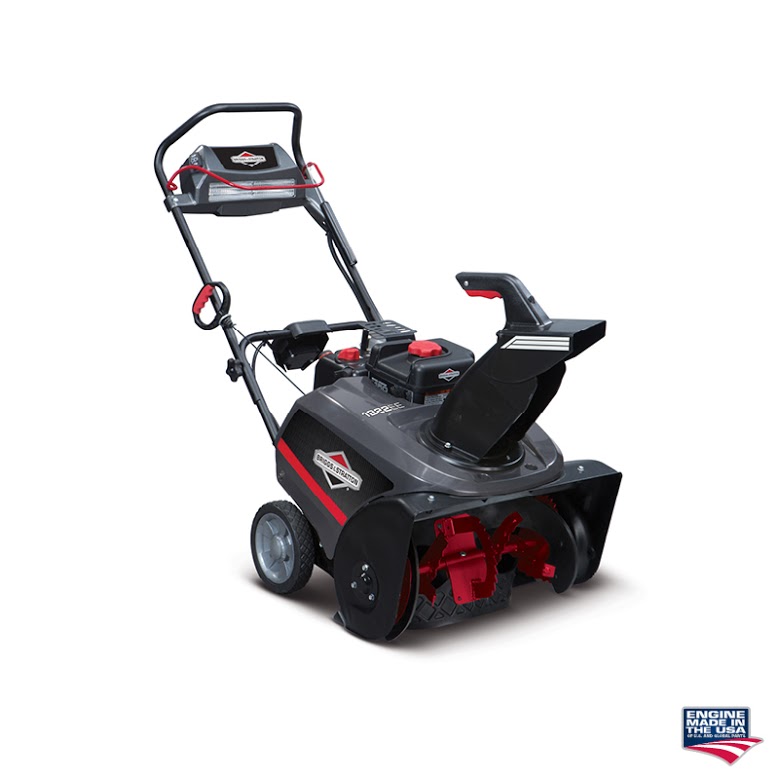 Finally tackle tough and compacted end-of-driveway snow left behind by the snow plow with our newest single-stage snow blower featuring SnowShredder™ Serrated Auger technology. Fourteen individual serrated surfaces provide advanced ice chopping and snow removal power. The self-propelled auger drive system clears down to the pavement with little operator effort. It's the best of both worlds... dual-stage power, single-stage handling.
Handles Tough or Compact Snow
The SnowShredder™ Serrated Auger breaks up compacted snow and ice with 14 cutting surfaces, assisted by a rubber-edged paddle which cleans down to pavement
Briggs & Stratton Snow Blower with Serrated Auger
Shop the Briggs & Stratton Snow Shredder(TM) with Serrated Auger Techonoly at these fine retailers:
IN THE NEWS
Briggs & Stratton is making the news! Read about innovative engines, products, and things we are doing to make people's lives easier.