The ONLY pressure washers available with both High Pressure AND High Flow
---
---
Upgrade to a Push to Start Pressure Washer Engine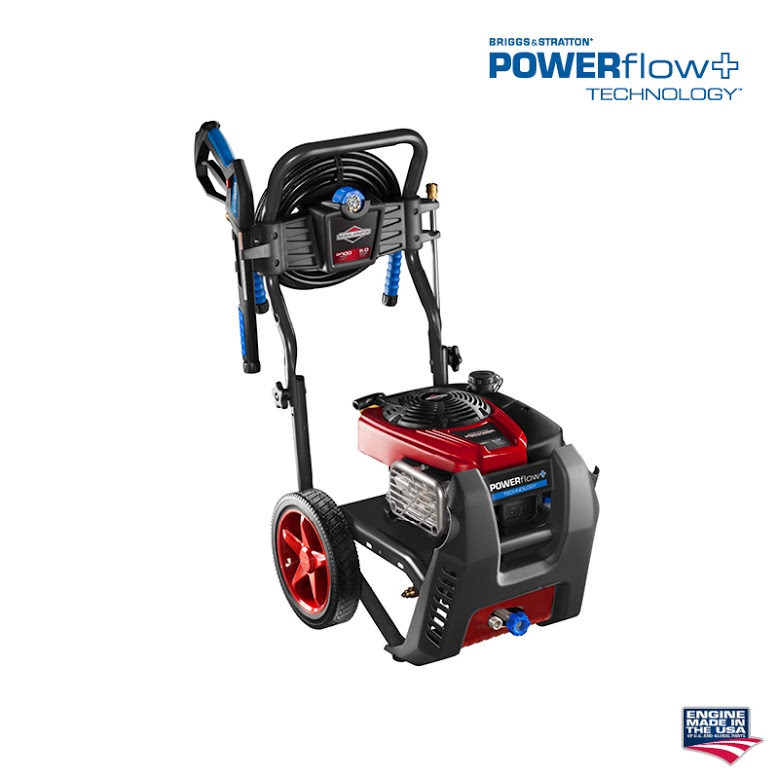 More than just a pressure washer…We've taken outdoor cleaning to a whole new level with high pressure and high flow modes. High Pressure – The POWERflow+ pressure washer is idea for cleaning the toughest stains like mildew and grime from decks, driveways and siding.
High Flow - Delivers up to 5 gallons per minute to rinse away soap, dirt and debris, something normal pressure washers can't do.
These versatile pressure washers are perfect for cleaning delicate surfaces like patio furniture, vehicles, and 2nd story windows. 5 Exclusive features of POWERflow+ Pressure Washers:
Flexible Hose is 30 feet long and allows for more water in high flow pressure washer mode
7-in-1 Nozzle saves time by eliminating the need for multiple power washing tips
Water Pump with a patent-pending design capable of high pressure for deep cleaning or high flow for longer reaching and power rinsing
Gun is custom-engineered with a soft-grip handle for comfort during extended use of power washers
Detergent Tank works with 7-in-1 nozzle to deliver power soaping on demand
Pressure Washer Reviews for Briggs & Stratton POWERflow+ Technology™
DIY NETWORK SEGMENT
Briggs & Stratton POWERflow+ Pressure Washer Technology
New for 2014: POWERflow+ Pressure Washer Technology
Shop the Briggs & Stratton POWERflow+ Pressure Washers at these fine retailers:
IN THE NEWS
Briggs & Stratton is making the news! Read about innovative engines, products, and things we are doing to make people's lives easier.