Gas Off by Briggs & Stratton
---
---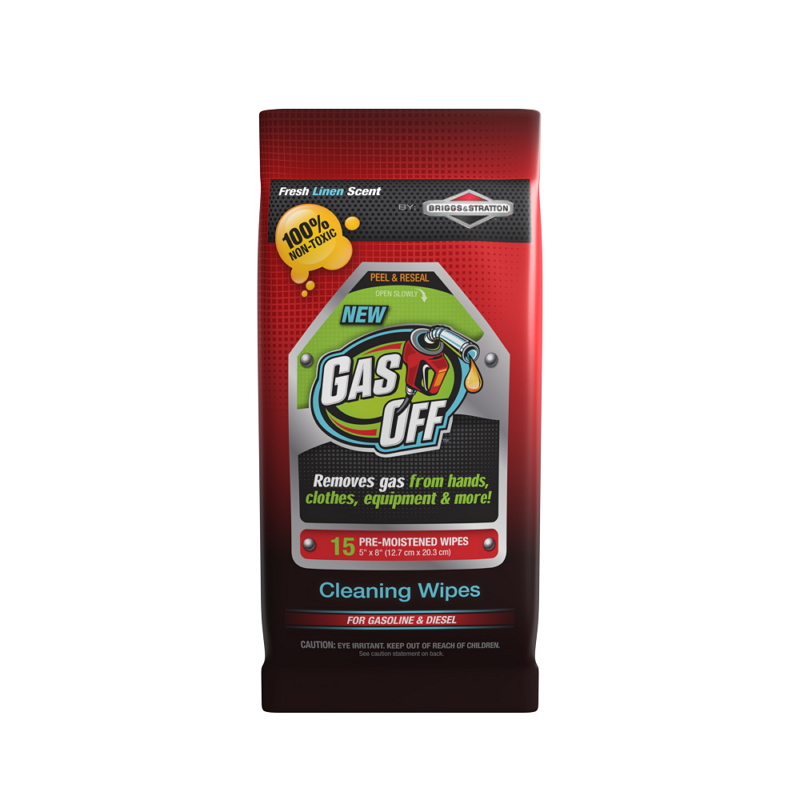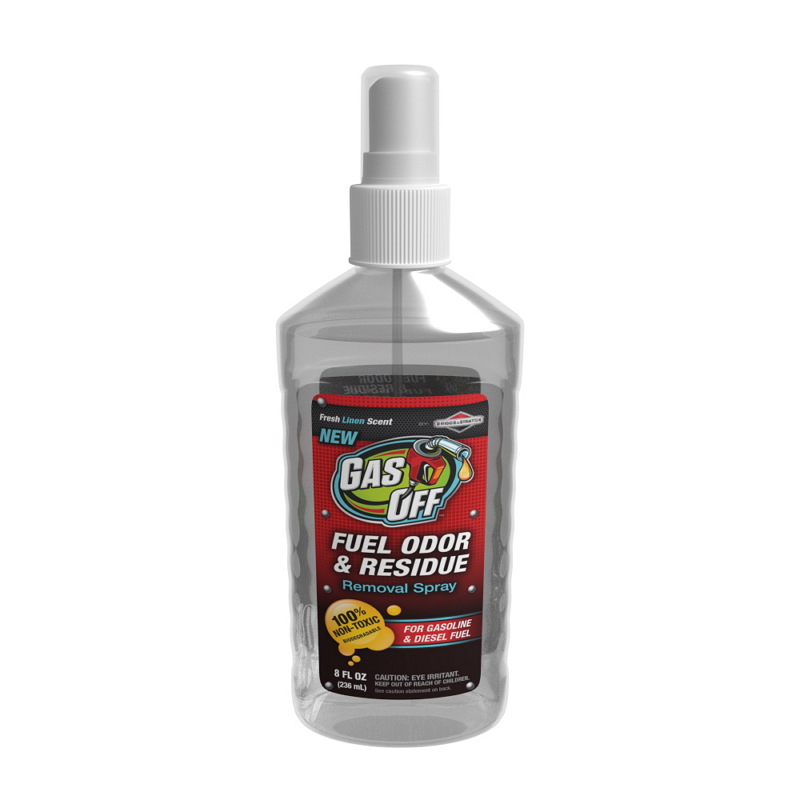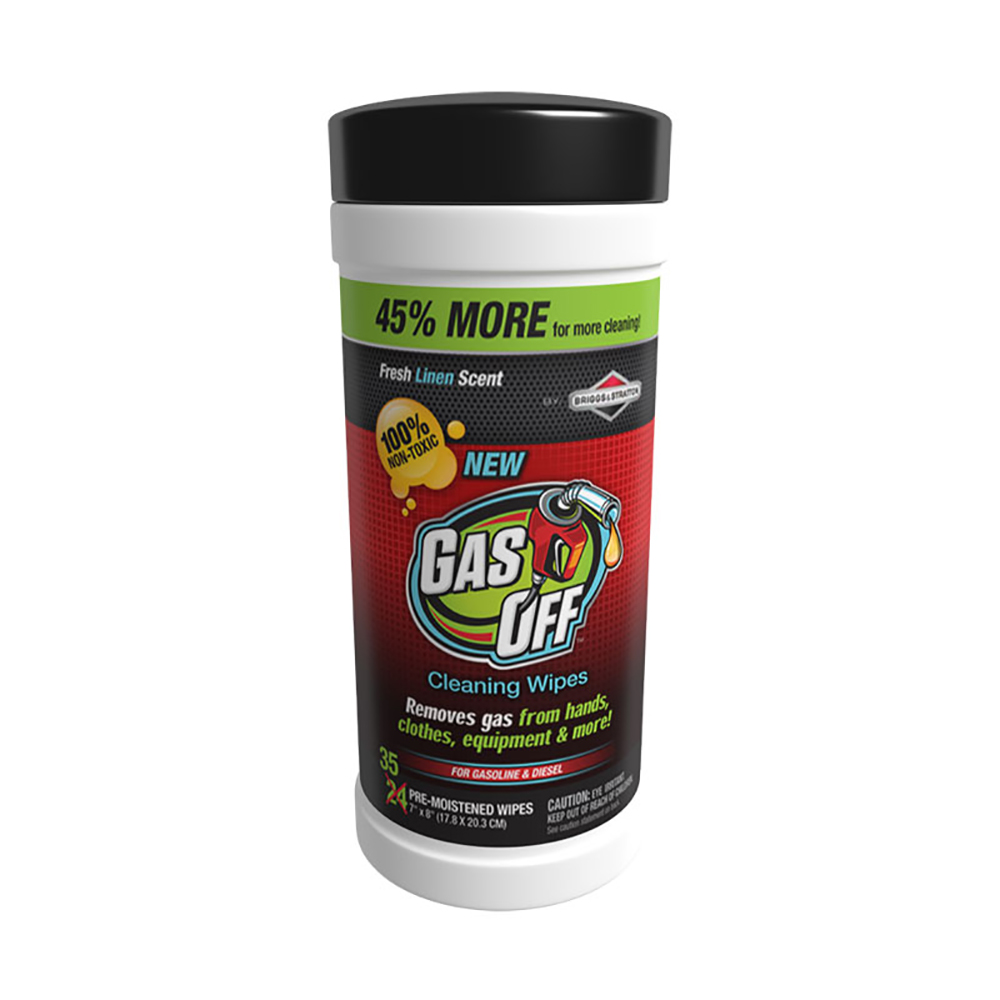 Cleaning Wipe Canister
$6.95
Wondering how to get rid of gasoline smell?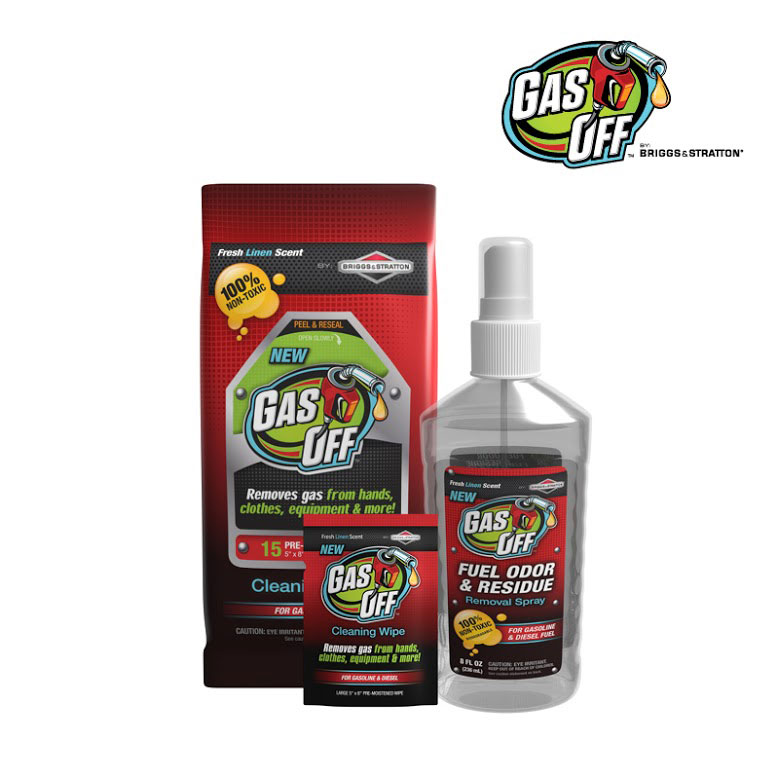 We've been there. The gasoline spill that follows you in the car. In the house. To work. Your only defense: kitty litter, vinegar, or relentless soap scrubbing. The home remedies made to remove a simple gas spill just don't cut it.
Introducing Gas Off by Briggs & Stratton, a safe, new product that actually removes diesel and gas odor and residue from your hands, equipment surfaces, fabrics, auto upholstery, and more.
Works on both gas and diesel fuel.

Safe for hands, clothing, paint finishes, chrome and plastic surfaces
How to Get Rid of Gas Smell
Gas Off doesn't mask the smell like other sprays, cleaners, and home remedies; it eliminates it. Gas Off's special mal-odor, nano-scale formula removes the odor and residue from fuel spills and grime from pumps, leaving your hands clean and odor-free. The water-based formula won't dry out your hands like alcohol-based cleaners.
Gas Off is available in single-use wipes, 15-pack wipes and 8 oz. spray bottle.
Gas Off by Briggs & Stratton
Gas Off is available in Lawn & Garden or Automotive aisles at these retailers:
IN THE NEWS
Briggs & Stratton is making the news! Read about innovative engines, products, and things we are doing to make people's lives easier.