Extended 7-Year Limited Warranty
PLUS a Free Uninterruptible Power Supply
PowerProtect™ 12, 17, 20 and 26kW Units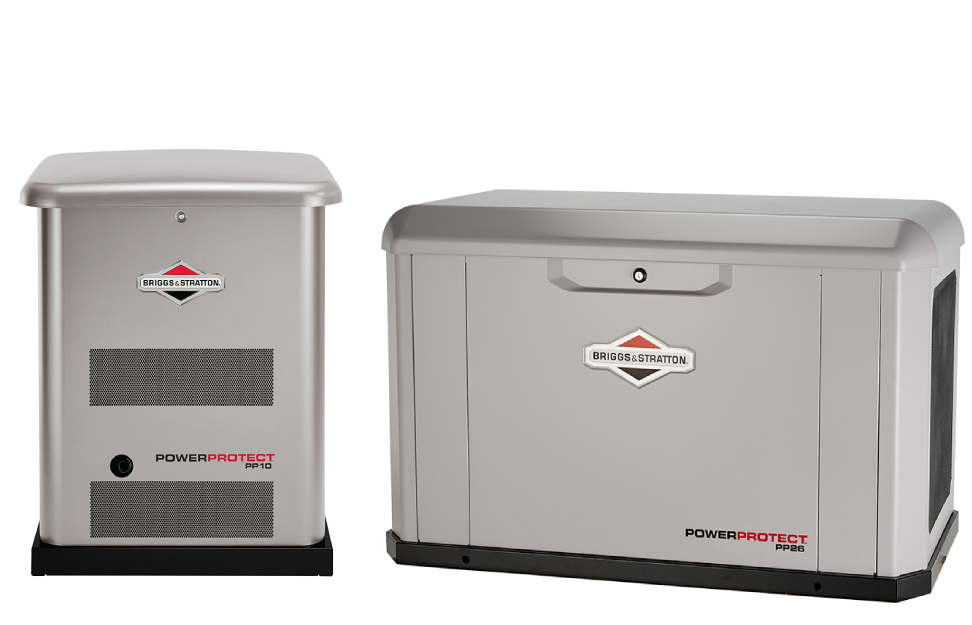 Invest in a Home Standby Generator for peace of mind. Now, for a limited time, get a backup for your backup - just in case. 
An Uninterruptible Power Supply (UPS) provides power to your sensitive electronics to keep them running during power outages or surges. It will also power a few critical devices during the brief time before your generator starts.
Purchase a Briggs & Stratton Home Standby Generator - 12, 17, 20 or 26kW by February 28, 2023, and receive an extended 7-Year Limited Warranty1. Simply complete the 7-Year Extended Parts & Labor Warranty Certificate provided by your dealer along with proof of purchase to activate this extended offer. 
Are you ready to make the neighbors jealous with the big game on your tv and the smell of freshly baked cookies during a power outage? Fill out the form below to get your free assessment scheduled.
Fill out the form below for a free in-home estimate.
Where Do I Start?
We offer a variety of home generators to fit your power needs. Here's how we make the installation process seamless and stress-free for you.
In-Home Consultation
Your local dealer will visit your home to determine specific installation and local permit needs for your standby generator.
Installation Price Estimate
You will receive a price estimate that includes the generator unit; required transfer switch and modules; installation, labor and permit costs.
Preparation & Installation
Prior to the scheduled installation of your backup generator, your dealer will obtain necessary legal permits, finalize installation requirements and order materials.
---
Why You Need a Home Generator
Now more than ever, a standby generator is one of the smartest investments you can make in your home. Severe weather, brownouts and aging power grids leave millions without power every year, and losing power even once can be expensive and inconvenient. Watch this video to learn how owning a Briggs & Stratton standby generator provides all the peace of mind that comes with uninterrupted power and protection against even the worst outages.
---
1 Offer is only valid when a customer schedules a free in-home assessment with Briggs & Stratton Customer Service Team not directly with a local dealer. As well as, with the purchase of a new Briggs & Stratton home standby generator installed by an authorized dealer in the continental US. Only valid on single-phase base PowerProtect units with power nodes 12kW through 26kW†. Dealer is required to register the unit in the PowerPortal upon completion of installation. Warranty extension will be done upon receipt of form fill with proof of purchase. Exclusions apply; offer excludes extended coverage of the unit's enclosure, refer to the complete warranty statement in your Operator's Manual.
Promotion starts at 12:00a.m. Central Daylight Time (CDT ) January 16, 2023, and ends at 11:59 p.m. CDT on February 28, 2023. Installation must be completed by June 2, 2023. Sponsor's time clock is the official clock of the promotion.   Registration and proof of purchase required to be eligible. Promotion form must be submitted by June 30, 2023.