How to Be Prepared for the Next Family Holiday in the Great Outdoors
---
---
Keeping the whole family happy can be a challenge on any holiday and when it comes to road trips, whether it is camping out under the stars or a caravan, it is important to be prepared to ensure a comfortable, entertaining and fun trip for everyone.
Briggs & Stratton are experts when it comes to making trips more enjoyable by providing reliable portable power and offer the following tips for the next camping or caravanning holiday with the family.
---
Test Gear Before Leaving
Knowing how to use gear beforehand by reading the instructions and having an operational test run will ensure set up of the camp or caravan site goes smoothly. "Tents are a good example of equipment that you should know how to operate before you arrive at your destination," says Grant Buck, Business Development Manager, Briggs & Stratton. "There's nothing worse than arriving at the campsite in the late afternoon or evening, especially after a long drive, and struggling with erecting the tent."
---
Research The Site
Find out costs and especially the availability of caravan parks and campsites as locations can be booked up months ahead for peak holiday times, and some parks may close due to seasonal weather activity. Be mindful if travelling with pets as they are not always allowed and check what facilities are available and what equipment is permitted.
---
Think About Food & Water Needs
Ensure you have basic items and condiments such as salt, pepper, cooking oil, tea and coffee. Other items like bread, milk, butter, and meat can be bought along the way, but it's a good idea to also take cereal, pasta, flour, biscuits and snacks as a start. Don't forget essentials such as cutlery, paper towels and dishwashing detergent. "Many camping grounds don't supply drinking water, so make sure you have enough for everyone every day," advises Grant. "It's also a good idea to boil or filter any drinking water that is supplied."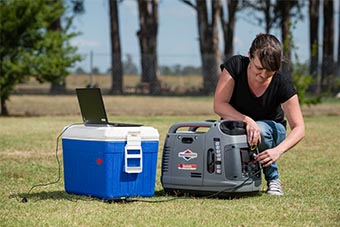 ---
Choose The Right Bedding Gear
Inadequate bedding can lead to an uncomfortable sleep and lack of sleep can make any trip less enjoyable. When selecting a sleeping bag, think carefully about the weather conditions and personal sleeping preferences. It's recommended to choose a good quality sleeping mat for added comfort.
---
Don't Underestimate The Importance Of Good Lighting
Although fire light is all part of the quintessential camping experience, it is not a practical lighting tool. Take good lighting, including quality torches, headlamps, and battery-powered lanterns. "And don't forget the batteries!" says Grant. For additional lighting needs, an inverter generator is a convenient source of power to run LED and fluorescent equipment.
---
Setting Up Camp
Always pitch the tent and set up camp before night fall. Choose the site carefully –it's best to select a spot with flat ground. Avoid camping under trees but if that is unavoidable, look around for rotting branches or fallen limbs. "Do not set up camp in a river path, creek bed, or trench that could fill up with water during heavy rainfall," advises Grant.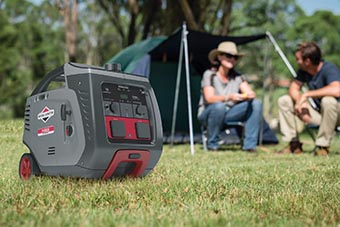 ---
Choose An Appropriate Generator
Take along a portable inverter generator to power everyday convenience items like fridges, lights and stoves. Certain generators, like Briggs & Stratton's Inverter Generator, will also power luxury items and electronic devices such as game systems, air conditioners and laptops. Check that the site or park permits the use of generators. "Keep other campers happy by using a generator that is quiet," says Grant." Never use a generator in a confined space or indoors and point the exhaust away from occupied spaces, windows doors and other openings where exhaust fumes can enter."
---
Only Leave Footprints
Resist the temptation to collect souvenirs such as shells and rocks. Properly dispose of all waste. Respect all wildlife. Simply, leave the campsite as you found it.
---
Products to Help Make the Next Family Holiday a Success
PowerSmart Series™ P2200 Inverter Generator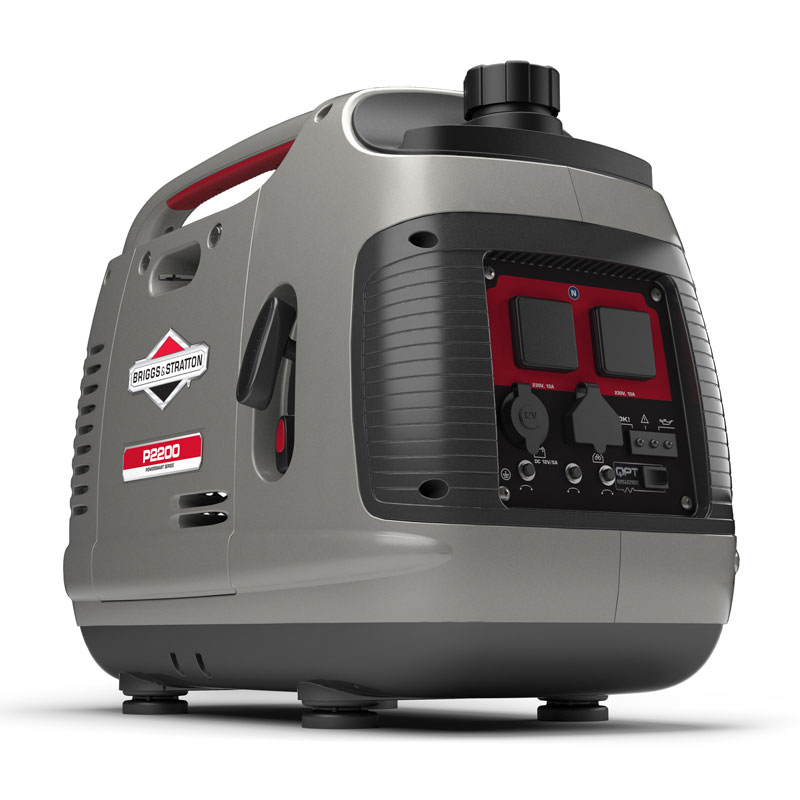 PowerSmart Series™ P3000 Inverter Generator