Oil Recycling Solution
---
---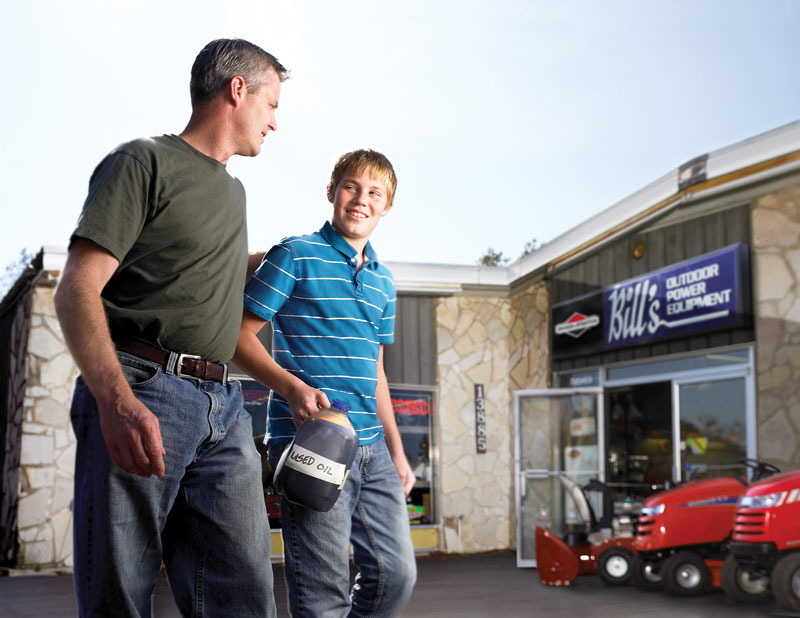 A clean running mower can reduce environmental impact on the planet. Changing your lawn mower engine oil is all part of good engine maintenance. But what do you do with the used oil you just drained? Now, Briggs & Stratton has a solution to help you recycle your used oil that's free, easy, convenient and environmentally correct. Find a participating dealer in your area who will help you recycle your old oil. Just make sure to select the Oil Recycling check box in your dealer search criteria.
Get started by today! Learn about tuning-up your lawn mower engine or purchase a Genuine Briggs & Stratton Tune Up Kit that fits your lawn mower.
TROUBLESHOOTING FAQS
View solutions for handling the most common engine and product troubleshooting and maintenance questions.
VIDEOS
Learn about the latest products by Briggs & Stratton, step-by-step instructions on how to locate your lawn mower engine model number and more!