MR. FUNNEL
---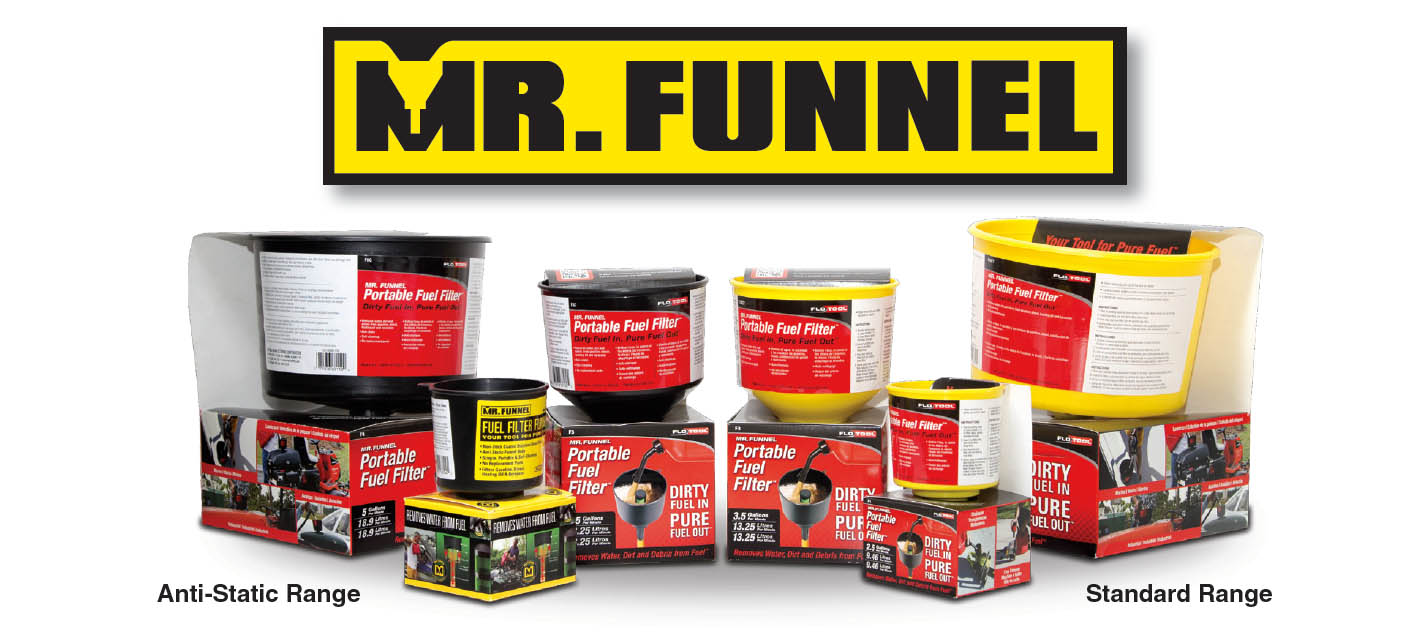 ---
What is the Mr. Funnel Fuel Filter? 
The Mr. Funnel Fuel Filter is a heavy-duty, fast-flow, convenient and portable funnel with built-in, patent pending filter.


The Mr. Funnel Fuel Filter is specially designed to filter out water, dirt, and debris from most fuels including, gasoline, diesel, heating oil, and kerosene. These harmful contaminants can lead your engine to a loss of efficiency, engine shutdown, or even system failure.
Extend the life of your power equipment with Mr. Funnel!
---
MR. FUNNEL PRODUCT INFORMATION
Mr. Funnel is available from Briggs & Stratton Diamond Dealers.
---
TESTIMONIALS
"I'm amazed at how much junk comes out of the gas and would recommend this to everyone to use"

Don S. - Baxter, MN
"Mr. Funnel is a good product to help filter out any debris before entering your engine, which will save any carb or engine maintenance in the future. It also stays put when I fill my ATV and does not have to be held."

John S. - Erving, MA
"After using this product my lawn equipment runs a lot better. Especially my lawn mower."

Joseph K. - Auburndale, FL

"I would like to say that this product has saved me about $1,000 for my cars, boat, ATV, and mowers. I could not believe what was in my tanks." I would like to thank you for a product that works so good. Love it!"

Marrion J. - Bowing Green, KY
"After using this product my lawn equipment runs a lot better. Especially my lawn mower."

Joseph K. - Auburndale, FL
"After using this product my lawn equipment runs a lot better. Especially my lawn mower."

Joseph K. - Auburndale, FL
"This product is great! Keeps engines running smoother with less wear/tear on the motor."

Joseph W. - Winona, MN
"Nothing else will do. This one does it very well. It cleans rust and dirt particles out of fuel with reliability and efficiency. Provides cleaned up fuel for motor protection. I would rate this item high on an outdoorsman's list of stuff to keep stuff working."

Lloran J. - Hauser, ID