How To Locate Your Engine Model Number
Knowing the model number of your Briggs & Stratton inverter will make it easy to order maintenance or repair parts either online or from your local dealer. The model number is generally a number stamped into metal or on a sticker directly on your product. Regardless of your inverter, the model number will be in one location. Below is an example of what the engine model number looks like:
---
Step 1: Inverter Generators
---
Step 2: Find Your Model Number and Search

Where to Locate Your Model Number
---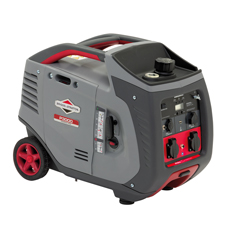 On top of the unit, under the handle
Now that you have located your model number...